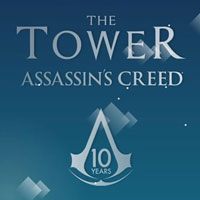 The Tower Assassin's Creed
A simple action game, in which the player first builds the titular tower and then assumes control of an Assassin who performs a leap of faith.
Arcade | play for free | 2D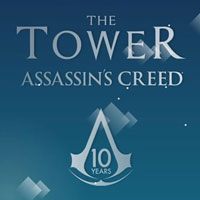 The Tower Assassinís Creed is a simple action game developed by Ketchapp. The title was developed for AND and iOS, where it is published by using a free-to-play distribution model with microtransactions.
Mechanics
The Tower Assassinís Creed features simple gameplay mechanics. The gameplay consists of two phases Ė first player is tasked with building as high tower as possible and then he or she assumes control of the Assassin who climbs the construction in order to perform a leap of faith from its top.
During the flight the protagonist gains Helix points that provide access to bonuses like various handicaps, new characters and locations. Among the available characters there are Ezio Auditore da Firenze, Bayek of Siwa, Altair ibn La-Ahad and Jacob Frye. They can jump from towers located for example in London, Giza, Masyaf and Florence.
The higher the tower, the more points the player can gather. What makes things complicated is the fact that the construction is build from segments that are constantly moving to the sides before being placed. If the player fails to set a segment at right time, the part of it outside the edge of the tower is automatically cut out. This makes each next block smaller. Because of that, during the game the player must have great reflexes.
Technical aspects
Despite its simplicity, the two-dimensional graphics of The Tower Assassinís Creed for AND and iOS can be appreciated Ė the title features nice looking, cartoon-like style. The game is accompanied by a soundtrack consisting of tracks known from the main entries in the series, including the famous Ezioís Family.
Similar games:
Age Rating
age requirements: everyone