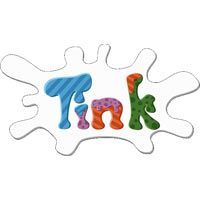 Tink
Tink is an action adventure game, produced by an independent German development studio Mimimi Productions. As a magical boy, you have to save the world of imagination, Tinkerworld, from fading.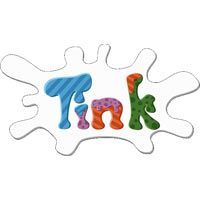 Tink is an ambitious project of the independent studio Mimimi Productions, known for such productions as Grounded and daWindci. The game gained a lot of recognition already at the development stage. During the Game Connection Europe 2011 conference, it was honored with the "Best Project 2012" award. The production was co-financed by the users of the crowd-funding platform Gambitious.
Plot
The action of the game is set in the world of imagination - Tinkerworld, whose inhabitants, using simple materials (paper, glue, and paints), can freely shape their surroundings, creating cities, forests or mountains. Unfortunately, mutual quarrels and misunderstandings evoked whiteness, which removes colors and destroys life in fantastical lands.
The main character of the game, whose actions are directed by the player, is a young boy named Tink. He can use the power of color to resist white and save the citizens of Tinkerworld. The hero travels through the lands of imagination, restoring life and colors to them.
Mechanics
The gameplay in Tink combines elements of action and adventure games. Among the sources of inspiration, the authors point to the Assassin's Creed series which is visible in the way the hero moves (jump & run). The combat system in the game is devoid of any elements of violence - we defeat enemies by evoking the right emotions in them.
Technical aspects
Tink is distinguished by unconventional styling. The world of Tinkerworld is full of bizarre shapes and bright colors. character models and objects look like they were made out of plasticine, cardboard and tissue paper.
Age Rating
age requirements: everyone