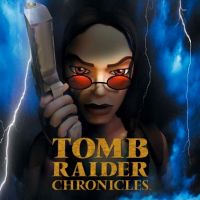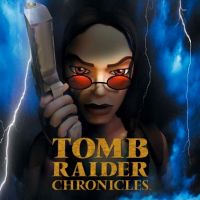 Tomb Raider: Chronicles
Tomb Raider 5: Chronicles
The fifth full-fledged installment in the bestselling Tomb Raider series. Again, the player assumes the role of a comely British traveler and treasure hunter by the name of Lara Croft.
In Tomb Raider: Chronicles, just like in every other installment in this famous action adventure game series, we assume the role of Lara Croft, a beautiful English traveler and a treasure hunter. After her supposed death in Tomb Raider: The Last Revelation, her friends remember the old journeys of Lara's.
In retrospective missions, we will traverse Rome in search of a legendary Philosophical Stone. It will also turn out that two opponents of Lara's, Pierre DuPont and Larson Conway, are also looking for the very same artifact. In Russia, Lara will be trying to find the Spear of Destiny, racing against a local mafia. In the next mission, we will go back to the teenage times of the protagonist, investigating an Irish island along with Father Dunham. The last adventure takes place in a modern skyscraper belonging to Werner von Croy.
The gameplay mechanics in Chronicles are an extension of the system we already know from the previous games in the series. Among the novelties, we can find the ability of walking on a tightrope and swinging on a stick. The players are in for a lot of climbing, jumping through platforms, solving logical puzzles and looking for secret items.
Tomb Raider: Chronicles for PCs comes with a level editor that allows the players to create their very own stages.
Game mode: single player
Media type: 1 CD
User score: 8,1 / 10 based on 1171 votes.
PEGI rating Tomb Raider: Chronicles
Tomb Raider: Chronicles System requirements
Recommended:
Pentium II 300MHz
64MB RAM
graphic card