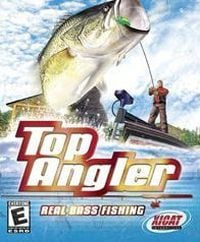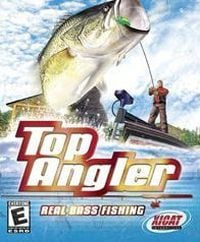 Top Angler
A game dealing with angling. A wide range of gameplay modes is available to the player, including single challenges and fully-fledged championships.
Top Angler is an unusual simulator. The game takes up the subject of angling, and such productions are rarely published on consoles. The idea for this product was born in Japan and it was there that the game was first released. With time, however, the game has seen official releases on two other important markets - Europe and the United States. Top Angler has to offer virtually everything we would expect from a game of this genre. At this point, however, it should be added that many simplifications have been made, so that the game can also be made accessible to those who are not involved in fishing on a daily basis. Facilities include, inter alia, the whole process of preparing for fishing. Xicat Interactive is responsible for the release of this game, also known for such productions as Iron Aces 2: Birds of Prey (PS2) or Black Stone: Magic & Steel (Xbox). Top Angler was published on both PlayStation 2 and Gamecube. Both versions of the game present a very similar level of quality. It would also be worth mentioning that this simulator was created exclusively for a single player.
We have several very different modes of play at our disposal. Arcade Mode focuses exclusively on fishing within a set time limit. This mode also features very simplified gameplay rules. In Tournament Mode we compete with other anglers in real tournaments. Challenge Mode is based entirely on the need to carry out various orders, such as catching certain species of fish. The Practice mode, in turn, enables us to deal only with fishing, according to the rules that we have set ourselves. The player can choose the season or the weather conditions. Of course, the developers took care of such attractions as choosing the right lures or fishing spots. A boat is used to move around the map. There is also a camera showing the situation under the water surface. Visually, the game looks quite good. The most beautiful was, of course, the fish, which we can catch during the game.
Game mode: single player
Age restrictions Top Angler: Good for all ages.
Top Angler System requirements