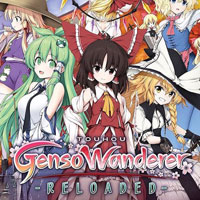 Touhou Genso Wanderer Reloaded
A 2D Japanese RPG with roguelike elements. This is a refreshed version of Touhou Genso Wanderer from 2016, which includes all content from the original game along with its DLCs. Additionally, the production offers brand new characters and scenarios.
RPG | fantasy | roguelike | 2D | manga and anime | top-down | jRPG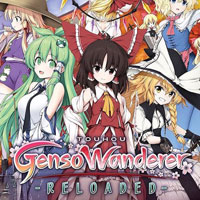 Touhou Genso Wanderer Reloaded is a 2D jRPG with roguelike elements. Including additional content (e.g. DLCs), the title is an improved version of Touhou Genso Wanderer released in 2016 on PS4 and PS Vita. The game is developed and published by NIS America.
Plot
The action of Touhou Genso Wanderer Reloaded takes place in the Gensokyo universe. We assume the role of a young, cheeky priestess Reimu Hakurei driven by a lust for money and alcohol. She makes sure that the human and yokai (a species of diverse ghosts) live peacefully. One day, a mysterious tower rises and sweeps away her friend's shop, while the villagers are targeted by their own clones. The priestess decides to help them and make some profit at the same time.
Mechanics
Touhou Genso Wanderer Reloaded is an RPG with roguelike elements. The story is represented in the style that is characteristic for visual novels (such as animated pictures of characters and dialogues with a voiceover). The 2D world is presented from the top-down perspective. While travelling through various, procedurally-generated locations, we find new equipment and develop the heroes step by step – there is a number of interesting and powerful spells to be unlocked.
During gameplay, we control two characters. Exploration and combat are turn-based, but both the heroes and enemies can move during the same turn. Therefore, we need not only to react to what is happening but also foresee the enemy moves. Importantly, losing focus may cost a lot, as death means starting all over again. Moreover, our heroes have a "tummy" bar which ticks down and – if depleted – takes away our health.
Game modes
Touhou Genso Wandre Reloaded is a single-player game exclusively.
Technical aspects
The production utilises 2D visuals that may not be breathtaking but still have their appeal. The humorous, colourful characters and locations feature a manga style like many other Japanese titles.
Age Rating
age requirements: 12+
System requirements
Minimum:
Intel Core i5-3550 3.3 GHz
4 GB RAM
graphic card Intel HD 4000 or better
10 GB HDD
Windows 7/8.1/10 64-bit
Recommended:
Intel Core i7-3770K 3.5 GHz
8 GB RAM
graphic card 2 GB GeForce GTX 560 or better
10 GB HDD
Windows 7/8.1/10 64-bit