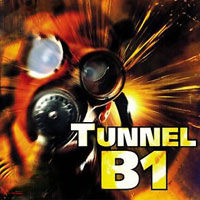 Tunnel B1
A first person view shooter where players control a hovercraft armed with modern weapons and walk through tunnels filled with enemies. The production is maintained in the dark style of science fiction.
Action | FPP | science fiction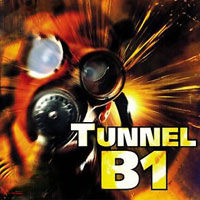 Tunnel B1 is an unusual science fiction FPS, where players sit at the helm of a hovercraft and battle dozens of opponents in a maze full of traps.
Story
The production tells the story of a pilot of a futuristic hovercraft, which ends up in a huge labyrinth of tunnels, forming the base of a mad dictator. The protagonist has to destroy his supplies of Plutonium and thus prevent him from using a super-weapon that threatens the whole world.
Mechanics
NEON Software's game is based on an arcade gameplay, allowing for dynamic racing in tight corridors and spectacular exchanges of fire with enemy turrets and flying vehicles. Players can use a range of weapons, including guns, mines, rockets and lasers, to eliminate targets and obstacles they encounter. The aim is to gain access to subsequent zones, destroying the enemy leader's precious resources and demolishing the vehicles that make up his army. In the later stages of the game, the developers added special time challenges, forcing players to destroy the fleeing targets within a certain number of seconds.
Technical aspects
At the time of its release Tunnel B1 was distinguished by its visuals, delighting with the detailed textures of the environment.
Similar games:
Age Rating
age requirements: 12+