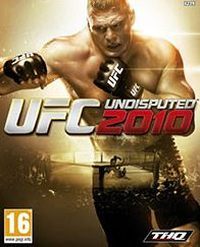 UFC Undisputed 2010
UFC Undisputed 2010 is the second part of a series of sports fights by Juke's development studio. The game is licensed by UFC, the American Federation of Mixed Martial Arts (MMA). Players can take on the role of their favourite players and duels in closed arenas, called octagons.
Sports | MMA | multiplayer | for 2 people | splitscreen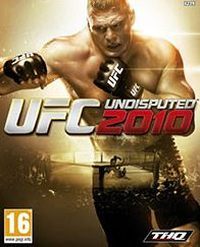 So you wanna be a fighter!
Step into the Octagon in UFC Undisputed 2010 to see if you have what it takes to be the best of the best. UFC Undisputed 2010 features the most authentic MMA action while boasting the best fighters in the world.
After one round with all the new features and key improvements, you'll embody the essence and spirit of a real fighter. Are you ready to be one?
Relive some of the greatest fights in UFC history!
Ultimate Fights Mode is the evolution of UFC 2009 Undisputed's Classic Fights Mode and allows you to relive some of the more memorable fights in UFC history. You can play the mode as a single player experience in an attempt to unlock content associated with each fight. Or you can switch to two-player, squaring off against friends with special presentation and commentary elements.
Each fight opens with an introduction from one of the UFC Octagon Girls, Arianny Celeste or Chandella Powell, who break down the significance of each fight. Following the introduction, a pre-fight montage is played with comments from each fighter and a brief history on how the fight came to fruition. Once the prefight montage is over, the basic match flow occurs and gameplay begins.
The main difference between Classic Fights from last year and the Ultimate Fights for UFC Undisputed 2010 is the introduction of Fight Categories and Multiple Challenges for each fight. Assigning each fight to a category helps structure the mode and allows you to easily identify each type of fight, while the introduction of Multiple Challenges for each fight adds replayability to the mode.
Another new component is the ability to "play as the spoiler" (or the fighter who lost in real life), which provides additional challenges and unlocks associated with the losing fighter. Can you rewrite history?
Upon completing all the challenges, you'll unlock the ultimate reward – a montage that recaps the actual Ultimate Fight itself.
Similar games:
PEGI Rating
System requirements
Microsoft Xbox 360
Uses: Xbox Live