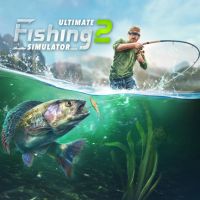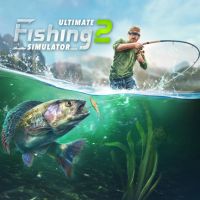 Ultimate Fishing Simulator 2
The second part of a series of fishing simulators, launched in 2017. Ultimate Fishing Simulator 2 stands out mainly due to new fishing grounds and possibilities of fishing in different seasons of the year as well as improved artificial intelligence of fish.
Simulation | FPP | TPP | fishing | Polish | indie games
Ultimate Fishing Simulator 2 is the second instalment of the Polish series of fishing simulators, launched in 2017. The game was developed by MasterCode studio and released by Ultimate Games.
Mechanics
In Ultimate Fishing Simulator 2 the action is shown from the first (FPP) or third person perspective (TPP). A number of fisheries inspired by real places have been prepared for the game, including exotic locations bathed in the sunshine, ice-coated lakes in winter scenery, and rivers rushing through the autumn landscape. In each of them we will encounter different species of fish, whose appearance and behaviour is rendered with attention to detail. Unlike the first part of the series, this time fish are not only constantly present in the fishery, but are also found in different parts of it, depending on the species. For example, carps are easiest to catch at a sandy bottom, while predators appear most often where there is dense vegetation. Besides, their existence in a given place depends on the time of day.
During the game we use licensed fishing equipment (on the list of its producers we can find, among others, Sakura company), which allows us to use various fishing techniques - from float, ground and fly fishing, through spinning, to sea, ice and beach fishing. Besides, we can make use of an underwater camera to watch what is happening under the surface; it can not only be moved and rotated freely, but also used, for example, to track a cast lure.
Game modes
In Ultimate Fishing Simulator 2, you can play both alone and in extended multiplayer mode (via the Internet).
Technical aspects
Ultimate Fishing Simulator 2 boasts a pleasant graphic design. Both the realistic animated water and the picturesque surroundings rich in vegetation make a good impression.
Game mode: single / multiplayer Multiplayer mode: Internet
Age restrictions Ultimate Fishing Simulator 2: Good for all ages.