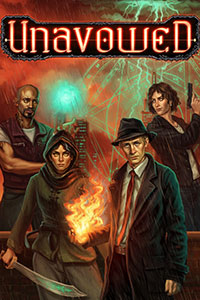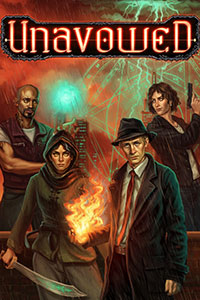 Unavowed
A thriller adventure game by Wadjet Eye Games. You play as a person, who for the last six months was possessed by a demon using their body to wreak havoc in New York.
Adventure | point-and-click | thriller | 2D | indie games
Unavowed for PC a thriller adventure game with supernatural elements. The production was developed by Wadjet Eye Games. The main designer of the game is Dave Gilbert, the creator of the Blackwell series. The story was co-written by Jennifer Hepler, the writer of the first two installments of the Dragon Age series.
Plot
The story of Unavowed is set in the modern New York. You play as a person, who for the last six months was possessed by a demon and forced to watch helplessly as the evil being used their body to wreak havoc in the city. Finally, the protagonist was exorcised by members of an ancient demon-fighting organization called the Unavowed.
However, the protagonist cannot return to their previous life. During those six months, they've lost everything: their house, family, and friends. To make things worse, he is being pursued by every police officer in New York. They can only join the group that saved them.
Mechanics
The mechanics of Unavowed for PC are typical for an adventure game. You explore locations, talk to NPCs, gather items and solve puzzles. At the start of the game, you choose not only your gender, but also on e of the three available bios. Your decisions heavily affect the plot. The story is nonlinear, with branching scenarios, which allows you to replay it many times, each time discovering new plot threads and events.
An interesting feature is the ability to choose your partner, who accompanies and supports you during the game. You pick them out of five available characters, each of them having their own unique personality and supernatural abilities.
Game mode: single player
User score: 9 / 10 based on 78 votes.
Pre-release expectations: 7.1 / 10 based on 13 votes.
Age restrictions Unavowed: 16+
Unavowed System requirements
Minimum:
Intel Pentium III 700 MHz
64 MB RAM
graphic card Intel HD or better
3 GB HDD
Windows ME