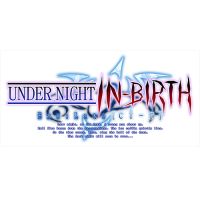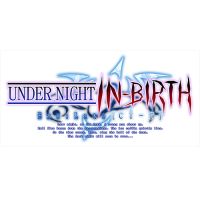 Under Night In-Birth Exe:Late[cl-r]
An extended version of the classic two-dimensional Under Night In-Birth Exe: Late[st] fighting game that appeared on several different hardware platforms in 2017 and 2018.
Fighting | 2D | for 2 people | splitscreen | urban fantasy
Under Night In-Birth Exe:Late[cl-r] is a two-dimensional fighting game and an expanded and improved version of Under Night In-Birth. The game was created by a team consisting of veterans of the genre, working in Japanese studios French Bread and Ecole Software. The devs have created the popular Melty Blood series, as well as several console titles, such as Bunko Dengeki: Fighting Climax. Original Under Night In-Birth debuted in 2012 in arcades. In 2014, the game received a major update, as well as ports for PlayStation 3 and PCs, and three years later another, expanded version, Under Night In-Birth Exe[st], was released on PlayStation 3, PlayStation 4 and PCs.
Under Night In-Birth Exe:Late[cl-r] contains all the content from previous editions of the game. The new version has been enriched with several thousand improvements to the combat system (change in the effectiveness and strength of attacks and the number of frames of their animations, as well as life points of individual characters), a new playable character (Londrekia), as well as new moves for all other heroes were added. Under Night In-Birth Exe[st] owners on PlayStation 4 can get the novelties added in [cl-r] edition in the form of an update/patch.
Plot
The story of Under Night In-Birth Exe:Late[cl-r] is set in an alternative version of contemporary Japan. For several centuries, the country has been plagued by a mysterious phenomenon that covers different regions of the country. Shadow-like creatures called Voids appear in the affected areas. Normal people can't see them, but a small group of individuals have the skills to interact with the monsters. This talent is a curse, because its owners are attacked without mercy by the Voids. The few who survive the encounter with the monsters gain supernatural powers and become known as In-Birth. The heroes of the game are In-Birth, who for various reasons have to fight each other. Under Night In-Birth Exe:Late[cl-r] introduces the already mentioned hero named Londrekia, who is accompanied by a new dedicated storyline.
Mechanics
Under Night In-Birth Exe:Late[cl-r] is a typical two-dimensional brawler. In addition to story and arcade modes, which are a series of fights, the players can choose from several other gameplay options, such as survival and score attack. We have a total of a dozen or so different warriors here. Each of them has their own unique special attacks, combos and requires a slightly different strategy in the arena. The title also offers the ability to play in multiplayer mode, both locally and via the web. The game also includes an extensive tutorial.
Technical aspects
The two-dimensional visuals of Under Night In-Birth Exe:Late[cl-r] adopt a characteristic and eye-pleasing comic book-like style. However, the characters and backgrounds are available in high resolutions and look very good on the big screen. The soundtrack consists of a number of rock-electronic tracks.
Game mode: single / multiplayer Multiplayer mode: Internet Player counter: 1-2
PEGI rating Under Night In-Birth Exe:Late[cl-r]
Under Night In-Birth Exe:Late[cl-r] System requirements
Minimum:
Intel Core i5 2.0 GHz
2 GB RAM
graphic card 1 GB GeForce GTX 560 / Radeon HD 7770 or better
10 GB HDD
Windows 7/8/8.1/10