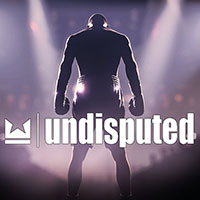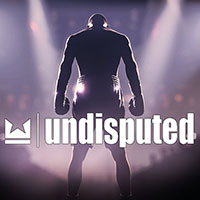 Undisputed
Boxing sports game, developed by Steel City Interactive studio. Undisputed allows you to play solo (and experience a boxing adventure from zero to hero) and multiplayer (with official tournaments and other events).
Sports | Boxing | for 2 people | indie games | splitscreen
Undisputed (which was being developed under the code name eSports Boxing Club) is a sports game about boxing. The game was developed by indie studio Steel City Interactive, and was created under the guidance of specialists from the world of boxing.
Game mechanics
In Undisputed we take on the role of an self-designed boxer, who gradually climbs the ranks of sports career. We begin the adventure among amateurs, and after we hit the ranks of the professionals we can try our hand at fighting for the Lonsdale Belt. Further on, we have no choice but to start fighting at the international level, winning official titles from around the world.
Fighting in the ring is the main element of the gameplay here, so the developers have done their best to make it as realistic as possible. A lot of attention was paid, first of all, to the system of footwork, which was created under the guidance of professional boxers. During the fights we have to pay attention not only to our fighter's life bar, but also to his endurance bar. Since their length is correlated with each other, the more punches we take, the less stamina we have at our disposal, and thus the less our offensive capabilities become.
In addition to delivering accurate blows and effectively defending against your opponent's attacks, in the ring the use of a variety of agility plays an important role; for successfully knocking your opponent off track can have a significant impact on the course and outcome of the fight. As we progress, we unlock new moves and features, so over time we can face opponents who are increasingly difficult to defeat.
Nevertheless, a boxer does not only fight. Between fights we should give our fighter some time to rest and recover. In addition, managing a team (consisting of trainers, nutritionists and promoters, among others) and taking care of our boxer's form (we train at official boxing gyms) and weight plays an important role. Besides, with successive victories the wealth of our wallet grows, which allows us not only to hire better and better specialists, but also to stock up on better and better boxing equipment (gloves, shorts and shoes present in the game are fully licensed).
Game modes
Undisputed allows both single-player and multiplayer gameplay. The latter includes various events and tournaments.
Technical aspects
Undisputed features high-quality graphics. In particular, the models of the fighters, created on the basis of scans made by Ten24, can be liked. In addition, the fights in the ring are accompanied by professional commentary by such personalities as Paul Dempsey of the BT Sports group, Johnny Nelson of the Sky Sports channel and Todd Grisham of the DAZN platform.
Last updated on 31 January 2023
Game mode: single / multiplayer Multiplayer mode: Internet
Age restrictions Undisputed: 16+
Undisputed System requirements
Minimum:
Intel Core i5-7500 3.4 GHz / AMD Ryzen 5 1600 3.2
8 GB RAM
graphic card 6 GB GeForce GTX 1660 / 8 GB Radeon RX 590 or better
40 GB HDD
Windows 8 64-bit
Recommended:
Intel Core i7-9700K 3.7 GHz / AMD Ryzen 5 3600 4.2 GHz
16 GB RAM
graphic card 8 GB GeForce RTX 2070 / Radeon RX 5700 XT or better
40 GB HDD
Windows 10 64-bit