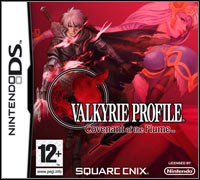 Valkyrie Profile: Covenant of the Plume
NDS
Another part of the Valkyrie Profile series. This time, the young hero takes revenge on the divine struggle, which in the past deprived him of his father.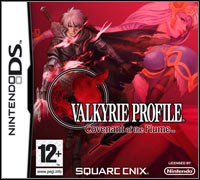 game language: English
game release date for NDS:
17March2009
Destiny by sinner sought. Tragedy by power wrought. The origins of a cult classic are revealed in VALKYRIE PROFILE: Covenant of the Plume, the third entry in the critically acclaimed VALKYRIE PROFILE series. Development studio tri-Ace returns to craft a gameplay experience that boasts a captivating storyline with ties to Norse mythology and a familiar yet refreshing battle system enhanced with deeper strategic elements.
PEGI Rating