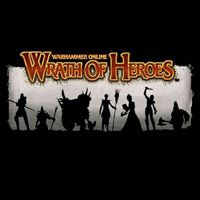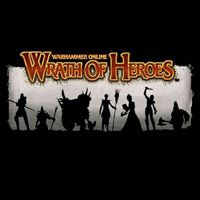 Warhammer Online: Wrath of Heroes
PC
Warhammer Online: Wrath of Heroes is a free MMO game created by BioWare Mythic, the action of which is set in the popular dark fantasy universe. Players play Warhammer characters and take part in exciting spectacular battles on thematically diverse maps.
Warhammer Online: Wrath of Heroes

Release Date PC

canceled
developer: Mythic publisher: Electronic Arts Inc. Official website

game language: English
Fight for your life in this fast and ferocious 3 Team PvP Arena Game
Warhammer Online: Wrath of Heroes is the newest Play4Free title from BioWare that puts players in a fight for their lives with competitive PvP arena combat. These explosive three team battles aren't for the faint of heart as success in the fast paced action hinges on destroying all who oppose your team to strategically claim and hold bases. This is the legendary Warhammer Online like you've never seen it before where to emerge victorious and claim your rightful place atop the leaderboards, you must live to fight.
Features:
Accessible Gameplay - Join the fast paced action that takes the best from Warhammer Online and delivers dynamic 3 Team PvP scenarios all for free
Explosive Three Team PvP Combat - Experience innovative 6 v 6 v 6 battles where the competition is fierce and strategic alliances are made to be broken
Swap Heroes on the Fly - Change the tide of any battle by selecting a new hero mid-game – confound your foes and dominate the battlefield
Game mode: massive online multiplayer Multiplayer mode: Internet
Expectations: 6.6 / 10 based on 36 votes.
Age restrictions Warhammer Online: Wrath of Heroes: Good for all ages.