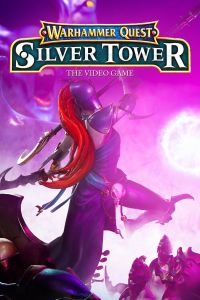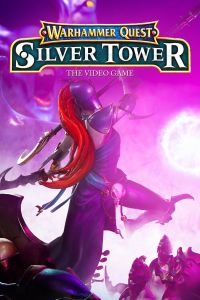 Warhammer Quest: Silver Tower
The third mobile adaptation of the Warhammer Quest board game series. This time the Perchang studio took to the workshop the story of the Silver Tower from the Age of Sigmar universe, where we will find hordes of enemies and valuable treasures to conquer in turn-based clashes.
Strategy | fantasy | turn-based | play for free | tactical | RPG elements | indie games | Warhammer
Warhammer Quest: Silver Tower is a turn-based strategy in the dungeon crawler convention licensed by Warhammer. This is the next instalment of the cycle created by Perchang Games studio after Warhammer Quest 2: The End Times (2016). This time the authors take us to the world from the battler Age of Sigmar in a new campaign.
Plot
Warhammer Quest: Silver Tower is based on a board game of the same title released by Games Workshop in 2016. History revolves around the Silver Tower, whose legends circulate in all deadly worlds. The Silver Tower is hidden in an ever-changing dimension ruled by the god of chaos, Tzeentch, and her winding labyrinthine corridors are filled with treacherous traps and the abominable filth of the Lord of Change, which even the bravest of warriors can lead to madness. This is where the heroes are brought to, and their goal is to escape with their lives from this treacherous construction.
Mechanics
The gameplay follows a pattern known from previous versions of the Warhammer Quest cycle. The action is observed from above (i.e. from a top-down perspective), and the gameplay comes down to commanding a group of heroes and exploring the dungeons and fighting the enemies you meet. Battles are fought in turns, and in each of them we can perform only two actions (movement, attack or use of special abilities). So the key to victory is to give thoughtful commands to the heroes, as well as placing them on the board in strategic places. Over time, we gain access to more powerful equipment and capabilities and useful artifacts. However, without the right tactics, even with such help, we will not win in clashes with hordes of enemies.
We create our own team of heroes from many available characters. Each of the heros specializes in a different style of combat, whether using conventional weapons in close combat or at a distance, or using magic. So we have the opportunity to create a team that can cope with each of the more than 100 boards available in the game, including narrow mazes, marshes and arenas in between.
Technical aspects
Like its predecessor, Warhammer Quest: Silver Tower offers a decent quality three-dimensional graphic design. The environment is detailed, as are character and enemy models.
Game mode: single player
Age restrictions Warhammer Quest: Silver Tower: 12+
Warhammer Quest: Silver Tower System requirements
Additional information:
Internet connection is required
Additional information:
Internet connection is required
Minimum:
Intel Core i5
4 GB RAM
graphic card 2 GB GeForce GTX 770 / Radeon HD 7970 or better
500 MB HDD
Windows 7 SP1 64-bit