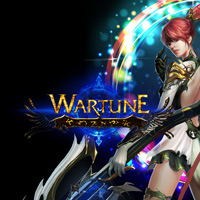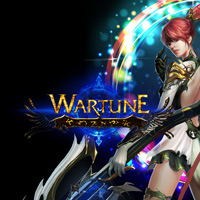 Wartune
WWW
Wartune is a browser-based MMO game that combines elements of RPG production and economic strategies. During the game, the users go on adventures and invest their money in the development of their own city.
RPG | fantasy | play for free | MMORPG | MMO
Wartune

Release Date WWW

12August2012
developer: 7th Road publisher: R2 Games Official website

game language: English
Wartune is a browser MMORPG enriched with strategic elements. It was developed by 7th Road studio. The project uses a free model with micropayments.
The game is set in a magical fantasy world. The production does not contain an extensive feature layer, and events in the world are shaped mainly by the players themselves. Users take on the role of heroes whose task is to go on adventures, as well as to take care of the development of the city. Starting the game we choose between three classes - archer, knight and magician. Each of them has its own equipment, a set of skills and a unique development tree, in which further abilities are bought for experience points gained during the game.
Battles in Wartune are fought in turn-based system, but it has been enriched with QTE-type arcade elements. First we give orders to the team members calmly and without hurry, and then, from time to time, we are forced to perform a certain gesture like in musical games. Correctly deriving them provides additional attack bonuses. The game offers a large set of missions. During the game we visit dungeons full of monsters, take part in PvP battles, go on dangerous expeditions, as well as together with thousands of other players we try to defeat the most powerful bosses.
After each adventure we return to the city, where we build new structures and improve the existing ones. In this section our task is to ensure that the metropolis is vibrant and has a healthy economic system. Properly managed cities generate considerable income themselves, which makes it easier to fulfil the mission. All this has been set so that the strategic aspects and the RPG are mutually reinforcing. Activity in one sphere brings direct profits in the other.
Please let us know if you have any comments or suggestions regarding this description.
Game mode: multiplayer Multiplayer mode: Internet
Age restrictions Wartune: 12+