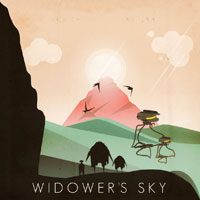 Widower's Sky
Widower's Sky is an adventure action game, allowing you to play the role of a man who, together with his son and dog, explores a foreign planet. While playing, we have to avoid predators, gather food, deal with platforming challenges and solve riddles.
Action | TPP | science fiction | survival | indie games | action adventure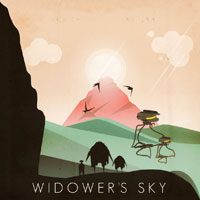 Widower's Sky, released on iOS and PC, is an action-adventure game set in a science-fiction world. The project was developed by Whaleo studio.
Plot
Widower's Sky tells the story of a family whose spaceship crashes on a foreign planet. The mother dies during the catastrophe - the father has to take care of the son and the dog. During the campaign, he must take care of their safety and find a way back home.
Mechanics
Widower's Sky is an action-adventure game that tests both our dexterity and mind. The events are observed from a camera located farther away, emphasizing the small size of the protagonist compared to animals and intelligent robots inhabiting the planet. While playing, our task is to find the way home by traveling through a series of portals. It is necessary to avoid aggressive predators and other threats along the way.
The game also has survival elements. The player must look for food for his son and dog and ensure that they are well-rested. The game doesn't give us any clues as to what we will encounter when we cross each of the portals, meaning you usually have to prepare yourself well and gather supplies before moving to a new location.
Apart from exploration and survival aspects, Widower's Sky also contains a lot of logical puzzles. The game also features numerous platforming challenges.
Age Rating
age requirements: 12+
System requirements
PC / Windows
Minimum: AMD Ryzen 3 2200U 2.5 GHz, 8 GB RAM, graphic card Radeon RX Vega 3 or better, 2.9 GB HDD, Windows 7