Upcoming Wii Video Games
Video Games Encyclopedia by Gamepressure.com
A list of Upcoming video games for Wii sorted by sorted by popularity among gamers.
Wii is the 7th generation console from Nintendo and a successor to GameCube. It was released in November 2006 in North America and in December 2006 in Europe. Wiiís premiere marks a beginning of the revolution in Nintendoís policy, as company retrieved from waging war for hardcore gamer with Sony and Microsoft and focused its efforts on providing entertainment for the entire families. The result was a great success for Nintendo. In 2012 Wii was succeeded by Wii U.
Action
Arcade
Fighting
RPG
Strategy
Adventure
Sports
Racing
Simulation
Logic
Party

1
MMO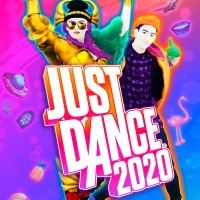 Just Dance 2020 (Wii)
Party 05 November 2019
The tenth installment of the popular Ubisoft music and dance series, which offers players over 40 songs by the greatest pop stars, as well as many different gameplay modes for one and many people.