Upcoming WiiU Video Games
Video Games Encyclopedia by Gamepressure.com
A list of Upcoming video games for WiiU sorted by sorted by popularity among gamers.
Wii U is the 8th generation console from Nintendo and a successor to Wii. It was released almost all around the world in November 2012. Wii U had many new features (with GamePad controller on the top of the list) and significantly better performance, but it didnít manage to repeat the big success of its predecessor; actually, it wasnít even close. Thatís why less than 3 years after the release of Wii U the world began to spread rumors about the consoleís successor, initially codenamed NX.

Giana Sisters 2 (WiiU)
Arcade TBA
Giana Sisters 2 is a colourful platform skill game. This is a continuation of Giana Sisters: Twisted Dreams from 2012, created by the Black Forest Games studio.

Hex Heroes (WiiU)
Strategy TBA
Hex Heroes is a real-time cooperative strategy game. One player takes on the role of Commander-in-Chief and gives orders to four other players. Thanks to efficient cooperation, the team develops the kingdom and gradually fortifies it. The aim of the game is to defend enemies from attacking hordes of enemies or to destroy their seats.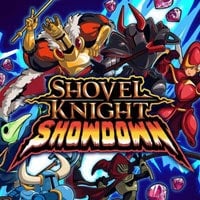 Shovel Knight: Showdown (WiiU)
Fighting December 2019
Another extension to the warmly received Shovel Knighta, whose development is the responsibility of the authors of the original - Yacht Club Games studio. Unlike other DLCs, Showdown is not a feature addition - it introduces a new gameplay mode instead.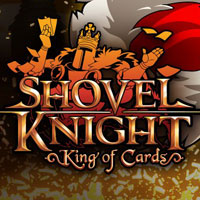 Shovel Knight: King of Cards (WiiU)
Arcade December 2019
The last expansion to the well-received game Shovel Knight. Both the add-on and the base game have been developed by Yacht Club Games. The main protagonist of the expansion is the titular King of Cards, who is one of the bosses the player has to fight as the Shovel Knight in the base game. The main protagonist has to prove their rights to the crown by defeating three usurpers from the neighboring lands. Similarly to the base game, Shovel Knight: King of Cards is a 2D platform game with RPG elements. The new hero fights and moves in a different manner than the previous protagonists - he mounts a short charge, which stuns the enemies and destroys some of the obstacles on the map. He also has a special ability - he can perform a pirouette on enemies' heads multiple times. As one progresses through the story, the character acquires more powerful weapons, armor, and new companions. An interesting element of the game is a minigame, in which one can play cards with NPCs. The gameplay revolves around the story campaign, which is well complemented by special challenges, in which one can test their skills in platform puzzles as well as combat.