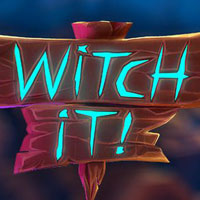 Witch It
Multiplier action game, which allows us to take part in a game of hide-and-seeky witches and peasants hunting for them. Each side of the conflict has unique skills - the racers can attack from a distance, while the raced can change into elements of the environment.
Action | FPP | TPP | fantasy | logical elements | multiplayer | indie games | co-op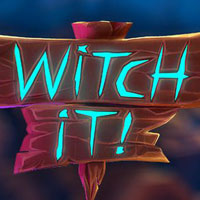 Game mode: multiplayer
Multiplayer mode: Internet
Witch It is an action game designed for multiplayer gameplay. The title went to the PC, PS4 and XONE platforms, and behind its creation is an independent team of Barrel Roll Game.
Mechanics
W Witch It we take part in a peculiar game hidden between witches and peasants hunting for them. The game was divided into rounds, during which we stand on both sides of the barricade. While as a "hunter" we observe the action from the perspective of FPP, playing as a "victim" we have the camera suspended behind our backs (TPP). However, the differences do not end there, because both sides of the struggle have different sets of skills. While witches can turn into elements of the environment (like books, ladders or boxes) and move in this form (e.g. to escape the chase), villagers can attack from a distance and let go of a hen-espion to help in detecting victims.
As we progress, we gain new levels of experience by being able to purchase new abilities or cosmetic elements. The competition takes place on various maps, such as a haunted cemetery, a paradise beach and a fairy-tale town.
Game modes
Released on PC, PS4 and XONE Witch It offers several gameplay modes. The first of these is Hide and Seek, the previously mentioned hide-and-seek game; the villagers win when all the witches are detected before time runs out, while the witches win when at least one of them survives to the end of the countdown. The second mode is Mobification, where the witches found turn into hunters, while the third mode is Hunt a Hag, where the racers can't use distance attacks, while the raced ones lose the possibility of transformation.
Technical issues
The three-dimensional graphic design of Witch It may appeal to you - the authors decided to keep it in cartoon style and rich colors. The high level of workmanship is also presented by the audio layer - this applies both to the music playing in the background, as well as the sounds accompanying the witches, for example, which may be helpful in locating them.
Please let us know if you have any comments or suggestions regarding this description.
System requirements
PC / Windows
Recommended: Intel Core i5 2.8 GHz, 8 GB RAM, graphic card 2 GB GeForce GTX 970 or better, 3 GB HDD, Windows 7/8.1/10 64-bit
Minimum: Intel Core i3 2.4 GHz, 4 GB RAM, graphic card 1 GB GeForce GTX 460 or better, 3 GB HDD, Windows 7/8.1/10 64-bit