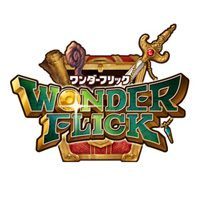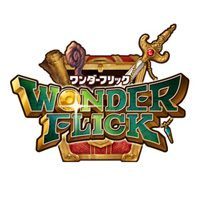 Wonder Flick
Fairytale jRPG with action set in the fantasy world and solutions characteristic for Japanese games. The creators of Ni No Kuni are responsible for Wonder Flick: Wrath of the White Witch or Professor Layton series.
Wonder Flick is a jRPG developed by Level-5 studio. The creators are known from the Professor Layton series, White Knight Chronicles series or one of the best jRPGs of recent years - Ni No Kuni: Wrath of the White Witch. The game was originally designed for mobile devices, and its mechanics use touch screens. A year later, it was decided to move it to stationary consoles.
Mechanics
The gameplay is characterized by the basic elements characteristic for the jRPG genre. Wonder Flick has a character creation system that allows you to choose e.g. hair color and statistics describing the heroes. The game is set in a fantasy world. We fight enemies, search for mysterious treasures, discover new places on the map and solve logical puzzles.
Technical aspects
The graphics in Wonder Flick are kept in a very colorful style, reminiscent of games such as Eternal Sonata or Dragon Quest series. Slight caricature to the character's appearance adds additional charm of the fairy tale visual setting. A true video game industry legend Nobuo Uematsu, a composer known primarily for his Final Fantasy series, is responsible for the fast-paced music.
Wonder Flick uses UniPlay which allows the player to share save files between hardware platforms.
Last updated on 28 August 2013
Game mode: single player
Expectations: 9.6 / 10 based on 113 votes.
Age restrictions Wonder Flick: Good for all ages.