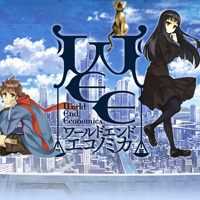 World End Economica: Complete
World End Economica is a visual novel PC adventure game. The story takes place in the future and tells the story of a teenager trying to make a fortune by trading in shares on the stock exchange located on the Moon. During the game we follow the narratives and make key decisions.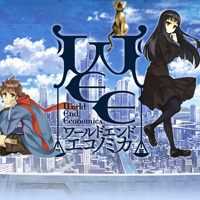 World End Economica is a PC-based adventure game that belongs to the category of visual novels. The production was developed by the Japanese group Spicy Tails and translated into English by the Sekai Project team. The title was published in an episodic form and three episodes were released in total.
The action takes place in the future, sixteen years after mankind began to settle the Moon. We play the role of a teenager named Kawaura Yoshiharu, son of the first colonists. His parents have spent all their lives as labourers, but the boy does not want to follow in their footsteps, so he leaves his family home and decides to make a fortune by trading in shares on the lunar stock market. The protagonist has ambition and enthusiasm, but he lacks knowledge and experience. Luckily, he quickly meets the burkish girl Hagana, who is a mathematical genius. With her help she sets out to conquer the financial market.
World End Economica focuses primarily on the scenario. The lunar city in which the action takes place has been developed with great attention to detail. In addition, history focuses mainly on economic issues. The whole story was written by Isuna Hasekura, a Japanese writer and author of the novel series Spice and Wolf.
The game is a classic representative of its genre. The game boils down to passive tracking of the story presented in the form of text narration and mainly static images. From time to time the player is forced to choose one of several possible actions, and the decisions made in this way drastically affect the further development of the plot. Sooner or later it leads to one of several alternative endings, so to get to know all the variants of history, you have to go through the whole thing many times.
World End Economica has an attractive two-dimensional graphic design. The characters were drawn by Isshiki Uwatsuki, a comic artist, and Taira Katou, who previously worked on BlazBlue: Continuum Shift and Ar Tonelico, is responsible for the backgrounds.
Please let us know if you have any comments or suggestions regarding this description.
Age Rating
age requirements: 12+
System requirements
Minimum:
Intel Pentium 4 1.2 GHz
256 MB RAM
graphic card
800 MB HDD
Windows XP