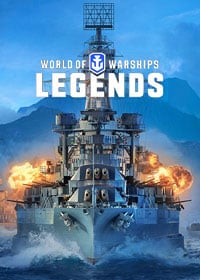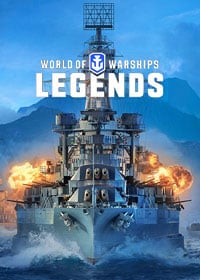 World of Warships: Legends
World of Warships: Legends is a free MMO game developed by Wargaming.net, where you take control of your own warship. The creators faithfully reproduced the external appearance and technical parameters of several dozen different models of 20th-century naval vessels.
Action | World War II | play for free | network | cross-platform | ships
World of Warships: Legends is an online war game focused on naval battles. The production uses the optional microtransaction model and was developed by Wargaming.net, the studio known from World of Tanks. The title was built on the foundations of the PC version of World of Warships, but it's much more than just a port. It's a separate game, tailored to the needs of gaming consoles, using only some elements of the original.
Mechanics
The production allows us to control warships taking part in sea battles. The authors did not try to recreate any particular conflict. Instead, they offered a rich selection of vessels from different years of the first half of the 20th century.
Ships in World of Warships: Legends are divided into several classes (e.g. destroyers, cruisers and battleships). Each model is based on a real ship from e.g. Japan, Soviet Union, Germany, Great Britain, France or Poland.
In terms of gameplay mechanisms, the game combines arcade and simulation elements. The behavior of ships is governed by a realistic physics engine and statistics based on original specification data. At the same time, the control is much simpler and the pace of skirmishes is much faster than in reality.
The game was designed in such a way that the battles last nine minutes on average, and the maximum time limit is set to 15 minutes. The maps range in size from 18 to 24 square kilometers. The creators deliver a great variety of locations, from the ice-packed Arctic regions to the tropical waters of Southeast Asia.
Game modes
We can play in PvP battles against other players or in PvE co-operative battles, where users join forces against ships commanded by Artificial Intelligence.
Technical aspects
World of Warships: Legends boasts an attractive three-dimensional graphic design. The implementation of water and very detailed models of the ships make a particularly good impression.
Game mode: multiplayer Multiplayer mode: Internet Player counter: max 18
PEGI rating World of Warships: Legends