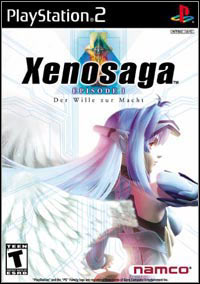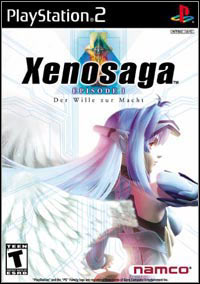 Xenosaga Episode I: Der Wille zur Macht
PS2
Xenosaga is a soil game. Not only will it make you admire the beautiful graphics, but you will also reflect on the dilemmas of the characters of this story. And graphics don't always go hand in hand with soil, transplanting - that's why it's worth paying attention to this title.
RPG | TPP | science fiction | jRPG | PlayStation exclusive titles
Xenosaga Episode I: Der Wille zur Macht

Release Date PS2

24February2003
developer: Monolith Soft publisher: Bandai Namco Entertainment Official website

game language: English
Thousands of years in the future, humanity exists only in deep space. Locked in brutal conflict with a merciless alien race, humanity faces an uncertain destiny as it struggles to unlock the very secrets of the universe and search for the ultimate truth.
* Enthralling, epic adventure with 80 hours of gameplay.
* Stunning graphics, breathtaking cinematics and beautifully rendered 3D environments.
* Music performed by the London Philharmonic Orchestra.
* 4 exhilarating mini-games.
* Innovative battle and control systems.
Last updated on 09 November 2020
Game mode: single player
Media type: 1 DVD
User score: 7.9 / 10 based on 110 votes.
Age restrictions Xenosaga Episode I: Der Wille zur Macht: 12+
Xenosaga Episode I: Der Wille zur Macht System requirements