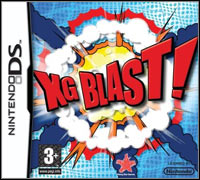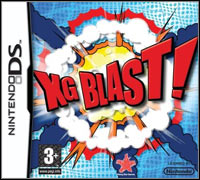 XG Blast!
NDS
Arcade game modelled on the once popular cosmic shoot'em ups in the Tyrian style. We can choose from several types of weapons and two ways of control.
XG Blast!

Release Date NDS

06February2009
developer: Rising Star Games publisher: Rising Star Games

game language: English
XG Blast! is an arcade shooter delivered in a bright and colourful retro style. Players control a spaceship with the sole purpose of destroying the invading hordes before they do the same to you. A vast array of powerful weaponry and the special gravity blast creates a screen full of vibrant action with intensely addictive gameplay. Your ship is controlled using the D-pad and either the action buttons or the Touch Screen, allowing simple yet varied styles of play.
•Addictively simplistic design
•Unique retro styling
•Weapons can be upgraded up to five levels to increase potency
•Intense battles with multiple enemies
•Choice of control methods give easy access to all players
PEGI rating XG Blast!