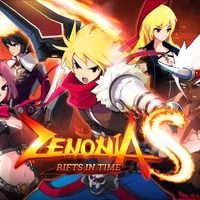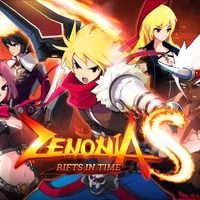 Zenonia S: Rifts in Time
Zenonia S: Rifts in Time is an action RPG enriched with strong MMO elements. In the game we get to the land of fantasy, and the player's task is mainly to fight with the help of a highly arcade system of skirmishes.
RPG | fantasy | MMORPG | MMO | action RPG
Zenonia S: Rifts in Time is an AND and iOS released mobile action RPG. The project uses a free model with micropayments and is a spin-off of the main cycle of Zenonia. The game was developed by Gamevil studio.
Plot
In Zenonia S: Rifts in Time, released on AND and iOS, we move to the fantasy land known from other parts of the series. The level of technological development resembles the Middle Ages but with magic, and the lands are inhabited by numerous monsters. The world is quite large and is divided into nine kingdoms. The plot revolves around a mysterious portal that can bring annihilation to the civilization of mortals.
Mechanics
The gameplay mechanics in Zenonia S: Rifts in Time resemble previous games, but there have been many changes. The title is a classic action RPG where the action is observed from the camera placed high above the character's head. The combat system requires dexterity - we attack and dodge manually. There are four character classes to choose from and each has unique equipment and skills. The game is mainly about fighting battles with large groups of enemies and developing heroes using experience points accumulated during adventures.
The MMO aspect is visible mainly in cities, where hundreds of players can play at the same time. We can visit shops, look for companions and accept quests. The adventures themselves are played in closed instances where only the player's team can participate. All missions and locations are generated randomly. The authors also added the option to participate in big raids where large groups of users face the biggest challenges. PvP arenas are also available, allowing for duels with other people.
Game mode: multiplayer Multiplayer mode: Internet
App size:
Age restrictions Zenonia S: Rifts in Time: 12+
Zenonia S: Rifts in Time System requirements
Additional information:
Internet connection is required.
Additional information:
Internet connection is required.