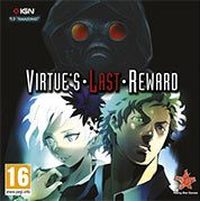 Zero Escape: Virtue's Last Reward
Zero Escape: Virtue's Last Reward is an adventure game produced by Chunsoft development studio, which is the second edition of the Zero Escape series after 999: Nine Hours, Nine Persons, Nine Doors.
You can't trust anyone. One wrong step, one bad choice, and you're dead. If you win, you live. If you don't, well...you don't. This is the Nonary Game: Ambidex Edition. Solve puzzles, make alliances, let virtue guide you, and you just might see another sunrise—but remember that Zero III is always watching, eager to send you to your last reward.
Age Rating
age requirements: everyone