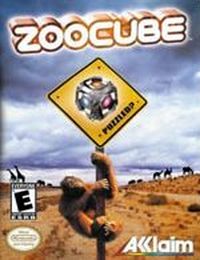 ZooCube
ZooCube is a game for lovers of fun in the style of immortal Tetris. However, the authors decided not to modify the old scheme to create another clone of the legendary game, but created a completely original product.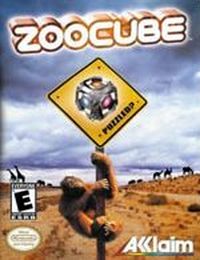 Game mode: single / multiplayer
The most exciting puzzle game in 3 dimensions
ZooCube is a simple, original puzzle video game designed for the mass market and initially published worldwide by Acclaim Entertainment Inc. on Nintendo Gameboy Advance and Nintendo GameCube formats. What makes it different is that it is a totally new and original 3D game, allowing it to look great and play great. It has real pace which makes it exciting compared to other puzzle games - the game plays simple and slow for novices, and fast and frantic for more experienced players. It offers a truly intensive gameplay experience that will stand the test of time long after other games have been consigned to the scrapheap. Over 5 years were spent designing it to perfection.
No other game plays like it or feels like it
Traditionally, puzzle games have played slow compared to arcade games, because there is more emphasis on thinking through the strategy before executing each manoeuvre. ZooCube is designed to allow players to play as fast as they want to because the objective is simple and there is a lot of flexibility in how they play it - the result is a puzzle game that plays like an arcade game.
PuzzleKings believes that ZooCube is a next generation puzzle game and this can be seen from the table below. 2D or old style puzzle games offer a very limited gameplay experience, while ZooCube has brought the genre into 3D and bang up to date
The game is aimed at the mass market because it begins very simply, and gradually becomes more challenging in line with the players' own abilities in order to sustain their interest
Furthermore PuzzleKings believes that if a game is one percent easier to use, then the potential audience will increase by five percent. Consequently many, many hours were spent designing the game to make the game easy to pick up and play, whilts removing anything that caused player frustration.
Similar games:
Age Rating
age requirements: everyone
System requirements
Nintendo GameCube
Uses: memory card
Game Boy Advance
Uses: link-cable + additionally (GBA): link-cable