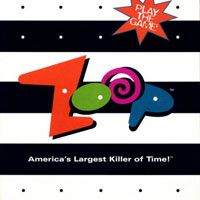 Zoop
An uncomplicated arcade game, developed by the Hookstone studio. In Zoop, the player controls a triangle in the center of a two-dimensional board, and his task is to shoot colorful objects coming from the edge of the screen.
Arcade | logical elements | 2D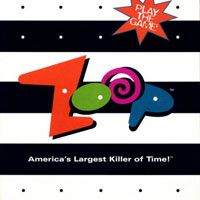 Zoop is an arcade game developed by Hookstone. The title was published by Viacom New Media.
Mechanics
In Zoop the action takes place on a two-dimensional board, in the center of which there is a triangle controlled by us. At certain intervals, colored objects come from the edge of the screen - by shooting them (and thus preventing them from reaching the center of the field of play), we score points; after reaching a certain number, we move to a higher level, which is reflected in the speed at which subsequent obstacles appear and in the appearance of the background.
However, things are complicated by the fact that while shooting a target of the same color as our triangle, causes it to be destroyed (if there are several such objects in one row, we destroy them all at the same time), hitting an obstacle with a different color, causes us to exchange colors with it. From time to time, useful power-ups come in handy, mainly in the form of bombs (destroying all objects near the center of the board or eliminating targets in a selected row).
Technical aspects
Zoop features simple two-dimensional visuals. As a curiosity, it should be added that the game has implemented the so-called "opti-challenge" - along with the progress in the game, subsequent backgrounds are meant to be more and more distracting for the player.
Similar games:

Extreme Pinball
Age Rating
age requirements: everyone