News
other
24 June 2019, 23:56
Closed Beta of GOG Galaxy 2.0 Launches
Today, a closed beta of GOG Galaxy 2.0 has launched. The tests cover all the new features of CD Project's digital distribution platform client, above all the creation of a combined list of games from various hardware platforms.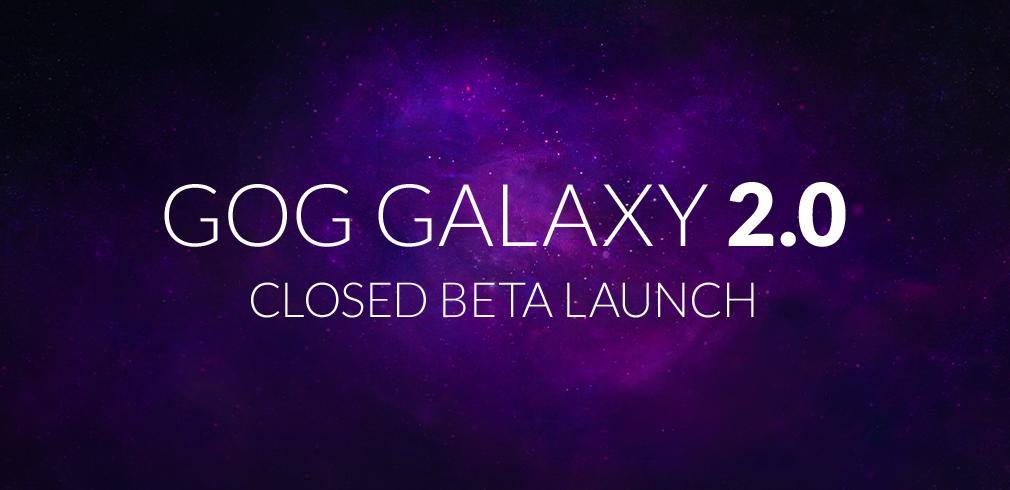 GOG Galaxy 2.0 beta available to first users.
Today, a beta of the new version of CD Projekt's digital distribution platform - GOG Galaxy 2.0, , which was announced last month, has been launched. Anyone who has been given access to the tests can easily get acquainted with all the features offered at the moment. Invitations to tests are sent out on a first-come, first-served basis, which means that you still have a chance to receive them. Even if you missed the registration, nothing is lost - you can make up for it on the platform's official website.
The list of novelties introduced in GOG Galaxy 2.0 is long. The most important of these include the ability to create one collection of games from titles owned on various platforms (including Microsoft Store, Steam, Uplay, Epic Games Store, Origin, PlayStation Store, GOG and Battle.net) and desktop consoles. The list will include the counter of time spent in the game and achievements. This allows you to compare the progress of your game with that of your friends. In addition, it is now possible to create custom library tabs.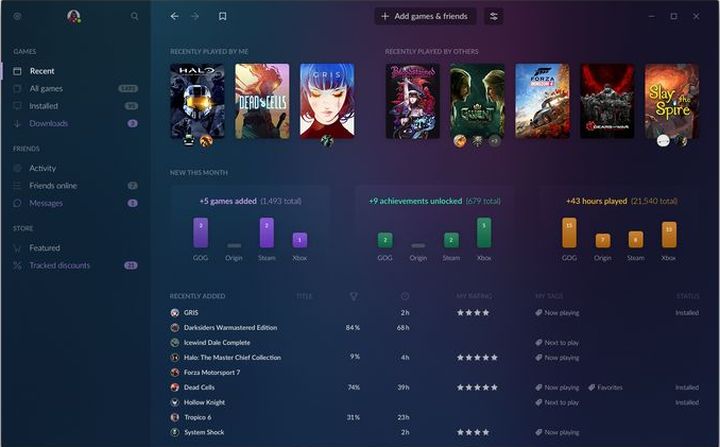 This is what a library in GOG Galaxy 2.0 looks like.
Online functions have also been expanded. All changes made to the library are automatically saved in the cloud and synchronized with other devices associated with the account. In order to facilitate multiplayer gameplay, the devs have implemented a special mulitiplayer mode and a player matching system. All game progress is saved in the cloud, allowing you to continue your adventure on another device that supports the game.
At the same time, the developers ensure that the data collected by GOG Galaxy 2.0 will not be shared with external companies, and that the platform itself will not track its users.
The aforementioned features are already available on the platform, but these are not all of the new features. The full list of the capabilities to be offered by the platform can be found here. However, the release date of the full version of GOG Galaxy 2.0 remains unknown.