News
video games
27 April 2023, 16:07
HSR - Codes and How to Redeem Them
Honkai: Star Rail has finally seen the light of day. If you have decided to play HSR, you can earn extra bonuses in it by activating codes. In this guide you will learn how to do it.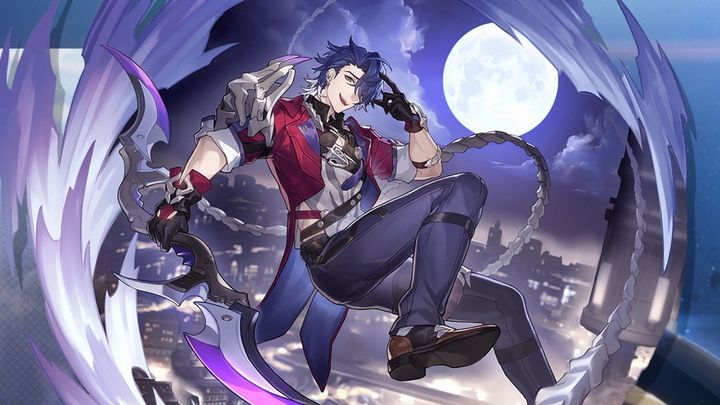 Released today, Honkai: Star Rail is a turn-based RPG set in a world combining elements of science-fiction and fantasy. Responsible for the development of the title is miHoYo, which you may associate with the work on another popular game - Genshin Impact. The game enables us to activate special codes. In this guide you will learn how to do it and what you will get for it.
What are codes in Honkai: Star Rail used for?
The codes in HSR act as free bonuses for the game. After activating them, you will receive gifts in the form of one of the in-game currencies or items that enable you to gain additional experience. This means you can save time with their help, which you would have to spend on getting the same things through gameplay.
HSR - how to activate codes?
Note: Codes in the game can be activated only after completing the basic tutorial. It will take a few minutes and will end with the creation of a character. However, you will get access to the mailbox after completing the task called A Moment of Peace.
Once you are in the game, you can activate the codes without any problems. This can be done as follows:
Launch the title and log in to the server;
Enter the game menu;
Click on the icon of three dots located to the right of your character's name;
In the newly expanded tab, select the "Redeem Code" option;
Enter one of the following codes in the box, then confirm your decision;
Claim your reward using the email box located in the game.
You can also activate the code using the website, the link to which you will find here. Remember to log in with your account first. You will also be able to receive the prize in the game thanks to the email box.
HSR - list of codes
At this moment in the game you can activate the following codes:
HSRGRANDOPEN1 - 100 Stellar Jade, 50,000 Credit;
HSRGRANDOPEN2 - 100 Stellar Jade, 5 Traveler's Guide;
HSRGRANDOPEN3 - 100 Stellar Jade, 4 Refined Aether;
HSRVER10XEDLFE - 50 Stellar Jade, 10,000 Credit;
STARRAILGIFT - 50 Stellar Jade, 2 Traveler's Guide, 5 Bottled Soda, 10,000 Credit;
It is likely that the codes will be active for a limited time. In addition, brand new ones may also appear, which will give you other bonuses.