News
video games
15 May 2023, 13:14
The Sims Will Get a Worthy Rival; Life by You's Building Mode Surprizes
Life by You, Paradox's competitor to The Sims series, is looking increasingly promising. The latest video footage showed impressive interior configuration options.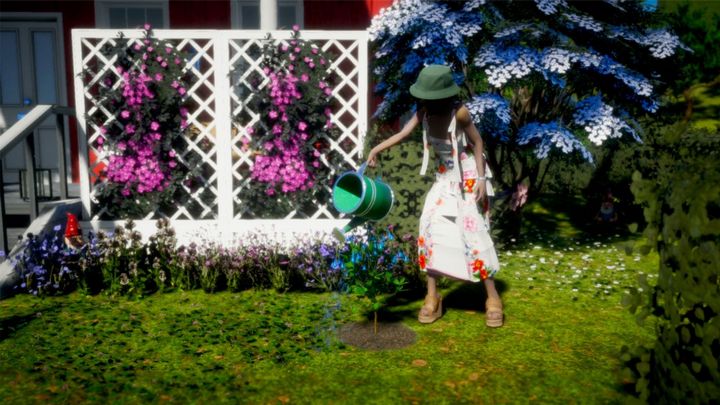 Life by You, a life simulator that will challenge The Sims is making waves. The company responsible for the project, Paradox, regularly publishes new videos showing the capabilities of this project, and with each new one the interest in the game grows. The latest video is devoted to interior modification options. It was met with a very enthusiastic reception.
The presentation is impressive. In terms of structure building, Life by You will offer many more options than The Sims 4. The game will enable us to freely change the textures and colors of objects, as well as manipulate textures (e.g. scale them), enabling us to create the interiors of our dreams. What's more, all this will be done through a very simple interface.
Players can't wait
The video has been warmly received. On YouTube, it has 1.7 thousand thumbs up and only 25 down, and the comment section underneath it is filled with positive feedback from gamers, who have long wanted so much freedom in designing virtual interiors.
It is worth mentioning that this is only the latest in a long series of interesting videos published by the devs in recent weeks. Earlier materials showed, among other things, home management mechanics, the option to control characters directly and a conversation editing system.
From all these presentations emerges a picture of a game whose devs specifically target the weak elements of The Sims, trying to win the sympathy of fans of the brand unhappy with the many simplifications visible especially in the latest installment of the series.
Suffice it to mention here one of the main attractions of Life by You, which will be the open world that appeared in The Sims 3, but was cut in the fourth game.
The fan community is eagerly anticipating the release of an alternative to EA's series. This is well demonstrated by the popular channel specialized in The Sims, called Pixelade, which in recent weeks has published a number of materials dedicated to Life by You, describing such aspects of the game as car customization options, car driving mechnicas or the life cycle of virtual characters.
All indications are that Electronic Arts will get a serious rival to its hit series, which, by the way, should also be good for The Sims series itself. We also keep our fingers crossed for Paralives, which promises to be an another interesting alternative in this category.
Life by You is heading exclusively for PC. The game will debut in early access on September 12, this year.