News
video games
09 May 2022, 13:45
New Game From The Banner Saga Devs May Contain RPG Elements
New information about the upcoming game from Stoic has appeared on the web. Project Belfry may contain RPG elements.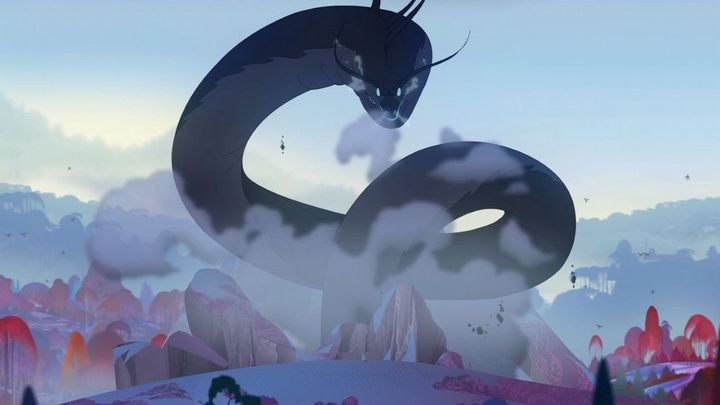 IN A NUTSHELL:
New information about the upcoming game from Stoic has appeared online;
Project Belfry may contain RPG elements;
In addition, the game is to offer a multiplayer mode.
Less than a year ago information appeared on the web about a new Xbox Game Studios exclusive. Rumor had it that it's a side-scroller in the style of Dragon's Crown with visuals pulled straight from Princess Mononoke.
Soon afterwards, we found out that Stoic is responsible for its development, the team known from The Banner Saga. Now, further reports have appeared, thanks to which the upcoming game is taking more and more shapes.
Stoic takes on action RPG
We owe the new dose of information to a job offer posted online by the devs. It's no longer available, but one of Twitter users managed to take a screenshot of the announcement.
Idle Sloth shared an image, which shows the requirements that must be met by a candidate for the position in the company.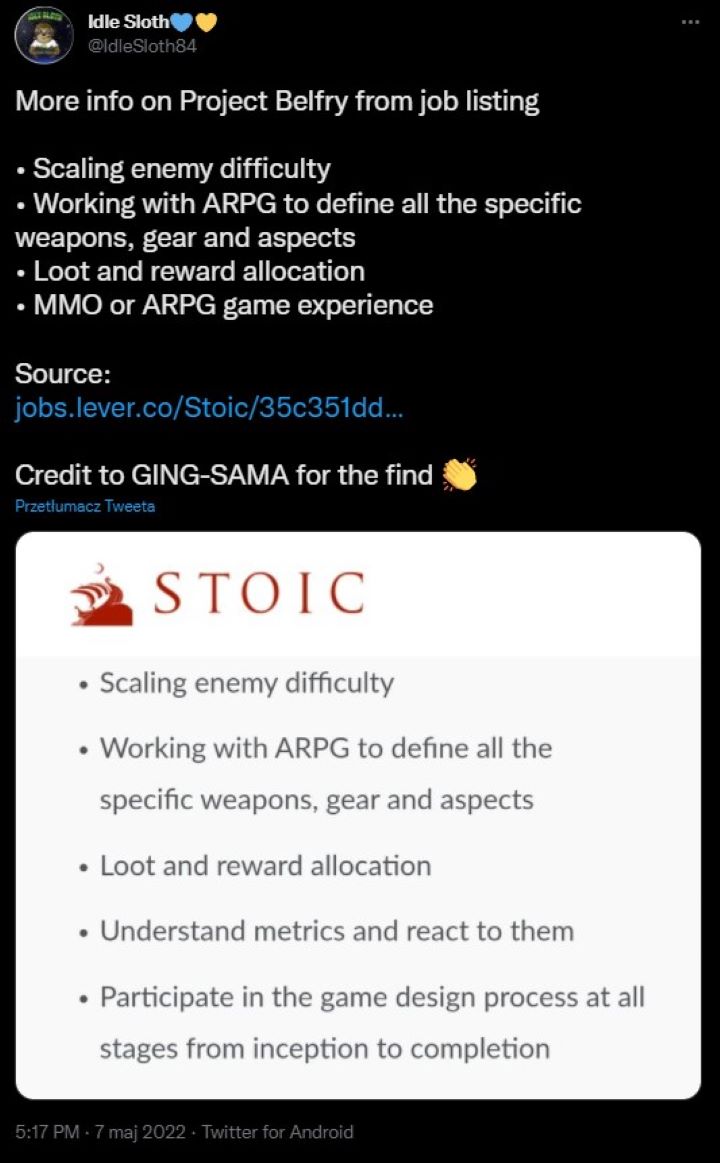 Source: Twitter | Idle Sloth
The new employee should have experience in action RPGs. This includes the design of weapons and other elements of equipment.
The announcement also tells us that the upcoming game will have a scalable difficulty level, and we will collect loot and rewards during the gameplay.
It is worth mentioning that Project Belfry is the only title Stoic is currently working on (at least that we know of). Therefore, the above requirements most likely apply to it.
Not just for single player
Leaks about the game were also shared by Jez Corden, one of the hosts of the Xbox Two podcast.
According to his sources, the game will include network elements. Gameplay will offer a multiplayer option, but Corden does not know what it will actually look like.
He was unable to specify whether we are talking about co-op mode or competitive multiplayer.
He stated, however, that the game will definitely offer some social elements. Project Belfry will have a special hub, which will allow for interactions in a form known from, for example, Destiny.
Unfortunately, we don't know anything more about the game. So we can only wait for next leaks or official announcements.