News
video games
12 September 2023, 13:29
NPCs in Starfield Look Dead Inside - Developer Analyzes Facial Expressions
One of the developers working on such series as Dragon Age and God of War has taken on the facial expressions of NPCs in Starfield. What are her conclusions?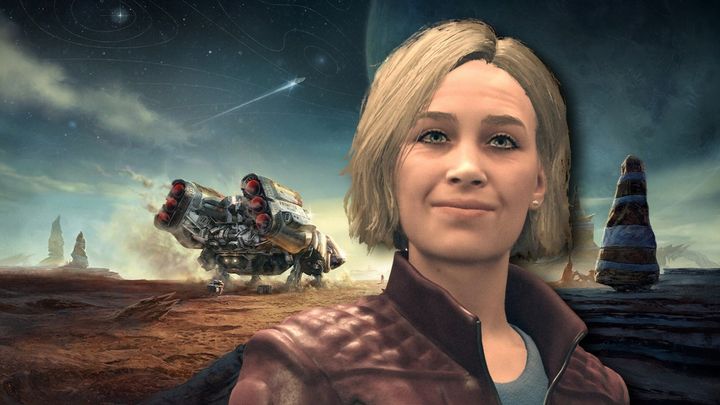 Source: Bethesda Sotfworks
i
Starfield arouses a great deal of emotion - sometimes positive, but more often, however, it causes distaste, mainly due to various shortcomings. Another element that has met with criticism, and among some people has even caused concern, are the NPCs in the game, or more precisely - their strange facial expressions. The situation was examined by Delaney King, a developer who has worked on such series as Dragon Age or God of War.
In an extensive analysis on X/Twitter the creator noted that NPCs in Starfield have a problem with "not contracting their circular eye muscle," which - in short - is responsible for a sincere smile. It is scientifically called the Duchenne smile and requires simultaneous tension of the zygomatic muscles and the circular eye muscles King mentioned (via Association for Psychological Science). If only the former batch of muscles is involved in the process of "forming" a smile, we are dealing with the so-called "liar's smile".
As an example, King cited Sarah Morgan and an accompanying fan who smile only with the lower part of their face - their cheeks and eyes remain unmoved.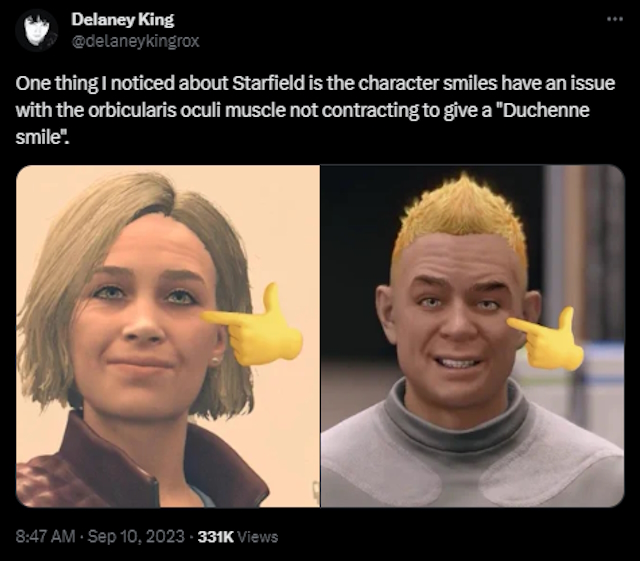 Source: X/Twitter, @delaneykingrox.
According to the developer, similar facial expressions are displayed by the star of The Boys, Anthony Starr. Nevertheless, in the case of Homelander, we know that this is the intended effect, as mentioned in another entry.
King also referred to a photo of Hungarian electrical engineer and model Andras Arato, whose peculiar smile at one time became a very popular meme.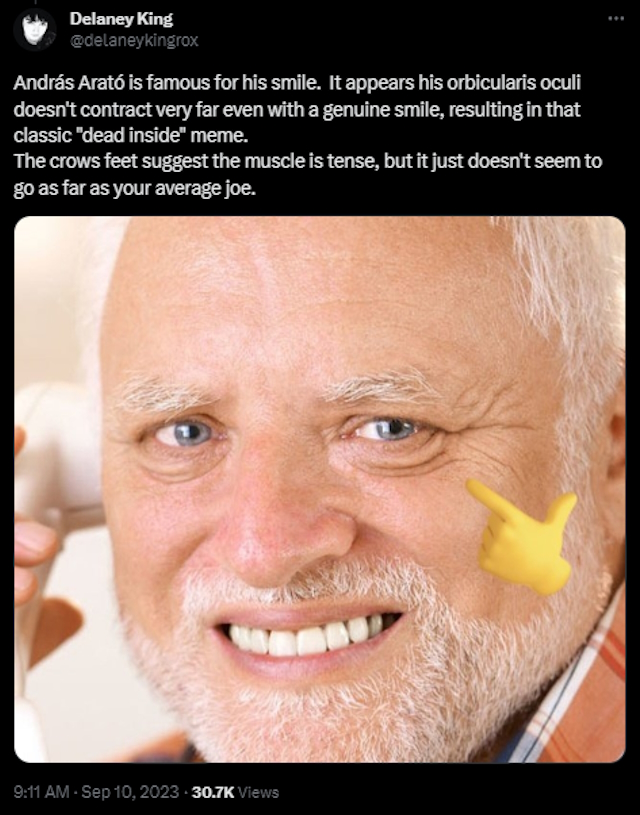 Source: X/Twitter, @delaneykingrox.
So what should a sincere smile look like? King shared two photos - one (left) shows textbook examples of facial expressions using orbicularis oculi muscles, and a fake smile (right) that doesn't involve the upper part of the face.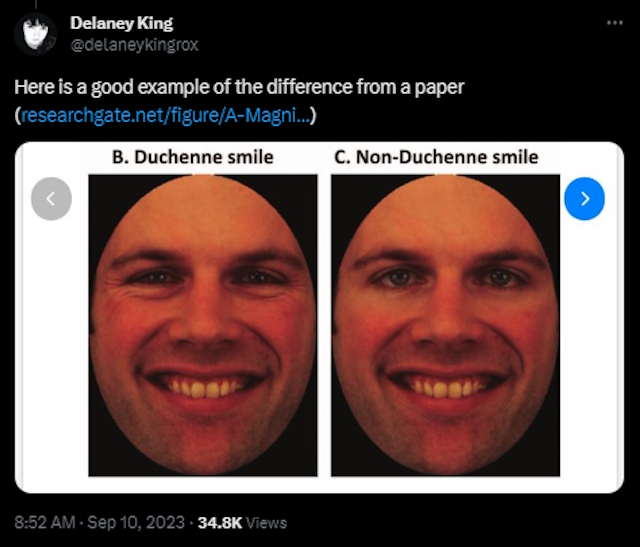 Source: X/Twitter, @delaneykingrox.
By the way, the developer pointed out another anomaly in NPCs in Starfield, namely their moving eyes, which do not engage in movement of the upper eyelid to cover their whites.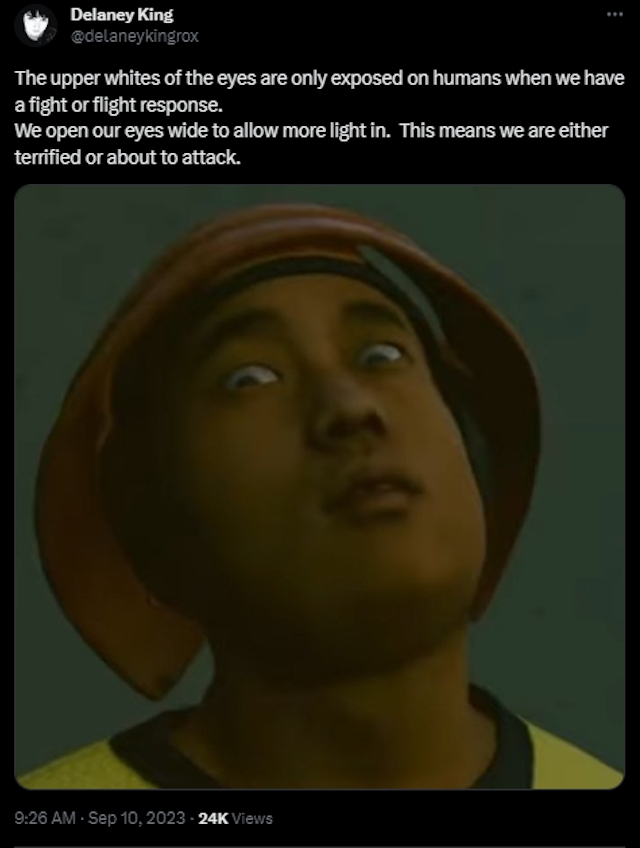 Source: X/Twitter, @delaneykingrox.
You can see a perfect example of how terrifying it looks in the game below. Be warned - these looks are chilling.
You have to admit that this in-depth analysis by Delaney King is really impressive. The only question is whether the developers actually didn't refine these elements, or whether the NPCs in Starfield are actually hiding something from us? Either way, playing Bethesda's game will always make us anxious from now on.