News
hardware & software
29 April 2021, 15:27
Nvidia to Refresh Entire RTX 3000 Line Because Cryptocurrencies
According to unofficial reports, Nvidia is preparing to refresh the entire GeForce RTX 3000 series. Apparently, crypto miners have contributed to the release of the new revision of all Ampere GPUs. What changes can we expect?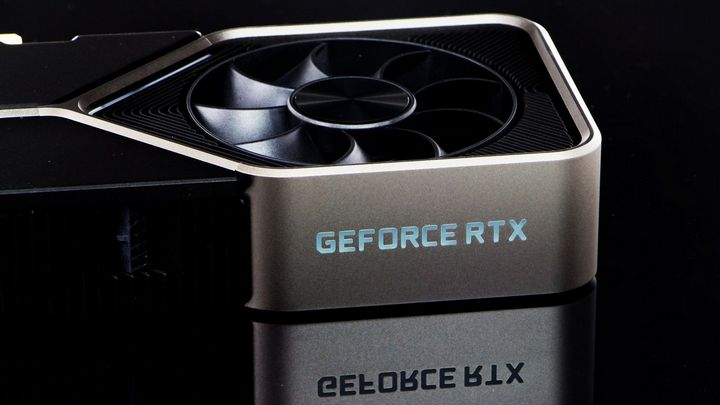 AMD may not mind having Radeon cards used as crypto mining rigs, but Nvidia has apparently changed its mind when it comes to GeForce cards. VideoCardz.com's sources report that the company informed its partners of plans to quietly release new versions of the RTX 3000 family GPUs. These chips are expected to offer identical performance to their older counterparts, but will differ in two ways. The first one will be "2" instead of "0" in the chip name. The second - the presence of improved limiters to GPU's efficiency in mining the Ethereum cryptocurrency.
This is not the first attempt by Nvidia to discourage virtual miners from buying new GeForce cards. The only problem is that the RTX 3060's security measures have proven to be extremely unreliable. The LHR (Lite Hash Rate, albeit not a proper marketing name) series is supposed to be more effective and prevent users from removing restrictions with a haphazardly released driver, but Nvidia hasn't given its partners any details. The new RTX 3000 cards are expected to ship in mid-May, and should launch in June.
It's worth noting that, according to a VideoCardz.com's source, the GeForce RTX 3090 may be the only card that won't get an anti-crypto blocker, which contradicts previous reports. Either way, all new revisions will replace the current chips, which will be sold while supplies last.
The new GeForce versions will also offer support for Resizable BAR technology without the need to update the vBIOS. Until now, this was required if we wanted to boost gaming performance using this feature (which gives the CPU access to all of the graphics card's VRAM). Perhaps that's why Nvidia is keen to get these cards to gamers rather than crypto miners. After all, the company is preparing a separate line of chips for the latter.