News
video games
31 December 2021, 11:44
Ready or Not January Update - 4 New Weapons and More
Void Interactive revealed what news and improvements will be introduced to Ready or Not in January. The first month of 2022 promises to be rich for fans of the game.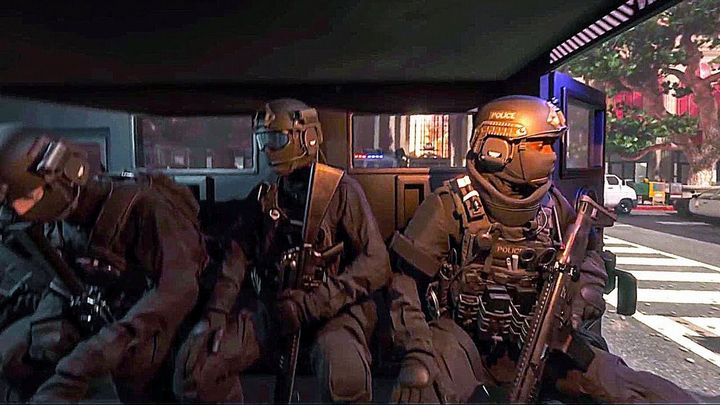 JANUARY HIGHLIGHTS IN READY OR NOT:
New weapons;
Audio enhancements;
New map modes;
AI and server administration improvements;
iImproved voice communication.
Void Interactive revealed the attractions fans of the tactical shooter Ready or Not can expect in January. New content and enhancements will first be made available to members of the Supporter Alpha program, with other players to follow shortly afterwards.
In the first month of next year, the game will add four new weapons (R7, MK 16 SCAR L, Krinkov SRL, MK1 BCM), and those currently available in the game will receive better descriptions in the inventory menu. Some of them will also get improved models.
In January, the maps included in the game will also receive additional modes:
213 Park Homes - Raid mode,
Port Hoken - Bomb Defusal mode,
Caesar's Cars Dealership - Hostage Rescue mode,
Wenderly Hills Hotel - Active Shooter and Hostage Rescue modes.
We can also expect dubbing improvements next month. Old recordings from the early stages of development will be replaced with new ones, civilians will receive additional voiceovers and a new actor will be heard in the tactical operations center.
Improvements are also planned in terms of gameplay. Server and session administrators will be able to kick disruptive players. The voting system will also be improved. AI of civilians will be modified in terms of morale and tendency to surrender.
The developers also plan to improve the rules governing the use of force and weapons by police officers, and the penalties for breaking them. In addition, the Vivox system will be implemented, which will improve the quality of voice communication.
Besides, in January we can also expect regular patches, removing various technical bugs.