News
video games
24 June 2019, 15:04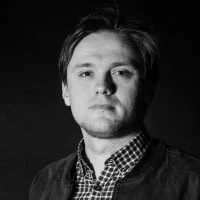 author: Matthias Pawlikowski
Secret Camera Location in Kingdom Come – Spooky Easter-egg
Recently, Kingdom Come got its last, fourth planned DLC, entitled "A Woman's Lot." Today, fans have discovered one of the best easter eggs in the game.
A Woman's Lot is the fourth expansion of the successful RPG released at the beginning of 2018. The DLC was released on May 28, 2019 and introduced two new questlines. The first one, A Woman's Lot, tells the story of Teresa and the village Skalitz before the invasion of Sigismund of Luxembourg. The second one, The Madonna of Sasau, again focuses on Henry, the protagonist of the original game. This time, our task will be to support Joanna, a girl from Skalitz, who survived the invasion.
The new DLC to Kingdom Come consists of two strong stories of women.
It's quite interesting that Skalitz is the village known from the prologue of Kingdom Come: Deliverance – this is where players start the adventure. After completing the prologue, all inhabitants die as a result of a raid.
Meanwhile, in the latest DLC, the creators have included a rather spooky easter egg. As Teresa, we will visit the Skalitz mine to complete a task for Stibor by recovering a stolen purse with silver. Remember that you will need a torch! Get ready for a really long walk through the dark corridors of the mine, climbing ladders and avoiding guards. When you finally get to the stolen silver, don't go back immediately! Turn around and jump on the protruding rocks on the shelf (this can be quite difficult, the game really doesn't want you to do this). Once you've done that, walk over the wooden footbridge towards the next corridor.
At some point, you'll notice a blinding flash. At the end of the hallway, you'll find a polaroid camera and you'll learn that what you just saw was a flash. The camera will spit out a picture in a moment, in which you will see yourself – i.e. Teresa – standing against the background of darkness in a white dress as if in a horror movie.
Medieval Polaroid.
The camera easter-egg was discovered by Hippo Reddy, who posted a video on YouTube showing the way to the find. This is not the only interesting easter-egg from Kingdom Come. The game also contains the infamous drug (methamphetamine), which was produced by Walter White and Jessy Pinkman in Breaking Bad, and during the exploration, you can also meet Geralt's horse (Roach), known from The Witcher series.