News
video games
25 September 2023, 10:26
Starfield HD Reworked Project Announced [Update: Mod Available]
The Starfield HD Reworked Project, a mod that will improve the graphics of Bethesda's space RPG, has been announced. The developer of analogous modifications for The Witcher 3 and Cyberpunk 2077 is responsible for the project.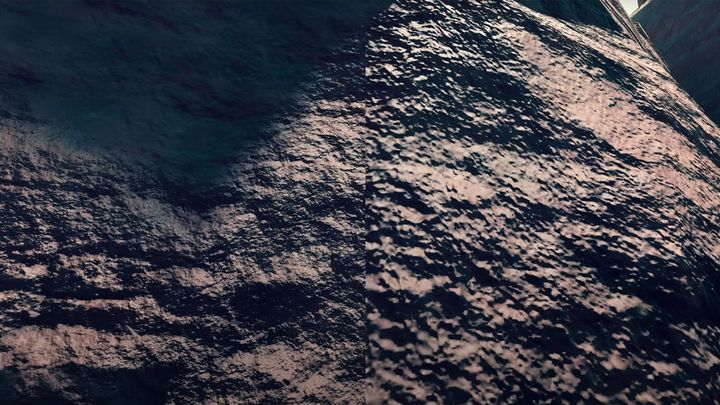 Source: Halk Hogan i Bethesda.
i
Update
First version of Starfield HD Reworked Project is now available for download. You can find it on NexusMods. Its creator, Polish modder Halk Hogan, described the installation process in detail (you can choose from three options). As for the content of the mod, it is discussed in the video below:
Original post (September 9)
Modder Halk Hogan has spent the last few years improving the textures of CD Projekt RED's games with great modifications Cyberpunk 2077 HD Reworked Project and The Witcher 3 HD Reworked Project. Now the developer has announced that he intends to do the same for Starfield.
Halk Hogan announced Starfield HD Reworked Project.
The author has also released the first trailer for the project (below), which shows some of the texture improvements the mod will offer.
As usual with the modder's other works, the new textures offer much better quality, but retain the specific atmosphere and style of the game. At the same time, the creator assures that the texture pack will be well optimized.
Currently Starfield HD Reworked Project is in the early stages of development, but the first version of the mod should be released "soon"..
Interestingly, the author is considering in the future to improve not only the textures in the game, but also some of the models.
At the same time, Halk Hogan assures that he has not forgotten about his other projects. In parallel, he is working on the recently announced version 2.0 of Cyberpunk 2077 HD Reworked Project, as well as a new version of his mod for The Witcher 3, which is being developed with the "next-gen" release of the game in mind.
Recall that the official release of Starfield took place on September 6, this year, although owners of the Premium edition started playing as early as September 1. The game launched on PC and Xbox Series S and Xbox Series X consoles. The title is also available through the Game Pass subscription - on both PC and XSX.