News
gramynawynos.pl
20 March 2020, 15:28
TFT Launches on iOS and Android
On March 19, the full version of Teamfight Tactics Mobile appeared in Google Play and App Store. We learned the updated hardware requirements and a list of differences between the PC version and its mobile counterpart.
IN A NUTSHELL:
Teamfight Tactics has officially debuted on mobile devices;
Apple device users will finally be able to download the app to their phones and tablets;
Currently, in the mobile version, it is not possible to browse the full offer of the store, and RP points have been abolished - they are replaced by normal local currency.
The mobile version of Teamfight Tactics has been in beta-test phase for over a month. During this period, however, the application was only available on Android devices. Now, after the official launch of Teamfight Tactics Mobile, virtual battles will also be available to the owners of devices from Apple.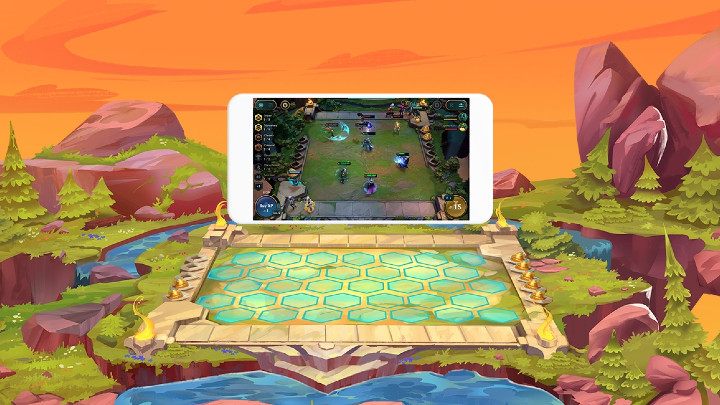 The official launch is behind us, mobile players can join battles on the virtual board.
The developers have made sure that mobile gamers can use the mobile version without starting from scratch. To move our gear, all our items and ranking progress to the phone app, we just have to log in to our Riot account. This works both ways naturally and any item purchased on the mobile device will also be available in the PC version.
Changes from the PC version
Another point worth mentioning is that on the same day when the strategic game from Riot Games debuted on phones and tablets, the third set - Teamfight Tactics: Galaxies - also had its release, introducing many changes to the game. Most of the new features will also be available in the mobile version of the game, but not all. While the mobile players were given the opportunity to purchase the Galaxy Pass+, the developers did not provide mobile users with the opportunity to browse the full offer of the store.
One more thing that disappeared in TFT Mobile are the RP points. They have been replaced by an equivalent in local currency. All information about the application can be found on the developer blog. The game itself has not experienced any changes compared to the PC version, thanks to which Riot Games has provided cross-platform support.
Hardware requirements
The requirements have changed from those valid during the beat. At the moment Teamfight Tactics Mobile can be played on:
iOS: devices with iOS9.0 or later;
Android: Android devices with more than 2 GB of RAM with Android 7.0 or higher, with Open GL version 3 or higher.