News
video games
15 November 2023, 06:09
The Witcher 3 will Get an Official Adventure Editor
CD Projekt RED has announced that it will release new modding tools for The Witcher 3: Wild Hunt next year. These will include an editor that enables you to create new adventures.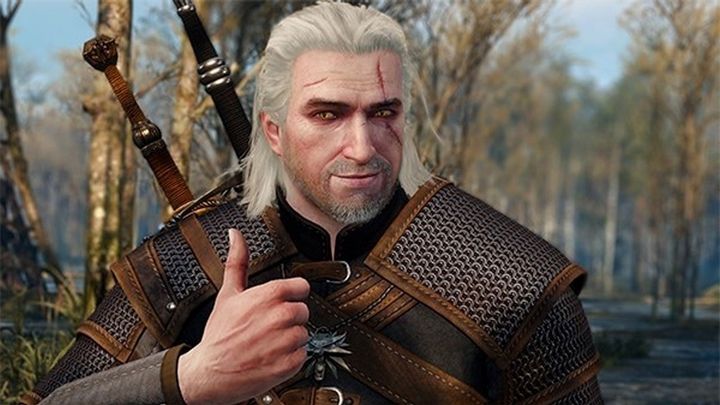 CD Projekt RED has given us a very pleasant surprise. The team announced that it is working on full modding tools for The Witcher 3: Wild Hunt.
The editors are being created to enable the players to create their own adventures, edit existing missions, as well as change many elements of the game.
The tools will be released next year and will be available exclusively on PC.
This is very important news, as the old modding tools for the third The Witcher were very limited, in practice allowing only for small modifications. This state of affairs was horribly disappointing, as the first and second installments of the series had adventure editors.
Admittedly, fans eventually managed to develop their own tools, resulting in, among other things, the adventure A Night to Remember, but they are difficult and heavily inconvenient to use. As a result, mods with new missions appear very rarely. Now, thanks to CD Projekt RED's official tools, we can hope that this will change..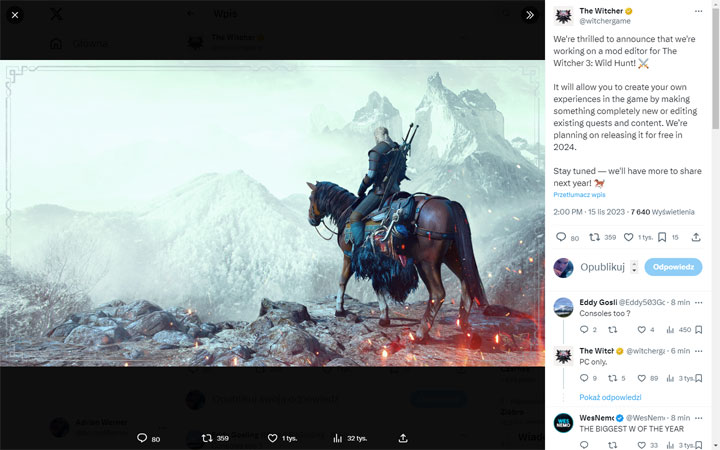 Source: Twitter.com.
Personally, I am thrilled with this news. For me, the departure from adventure editors was one of the worst changes that happened in the last decade in CD Projekt RED's projects. Currently, in the category of AAA single-player games, only Bethesda really supports fan-made modifications, and it's good that the Polish team will return to the same path.
One can only hope that in the future similar tools will also be released for Cyberpunk 2077. The studio has abandoned its RED Engine in favor of Unreal Engine 5, so it would be nice if the task of developing the last two games on the old technology could be fully taken over by fans.