News
video games
19 July 2023, 15:20
The Witcher 3 Gets New Update on All Platforms [Update]
The Witcher 3: Wild Hunt received an update covering all platforms today. Players are waiting longingly for more details.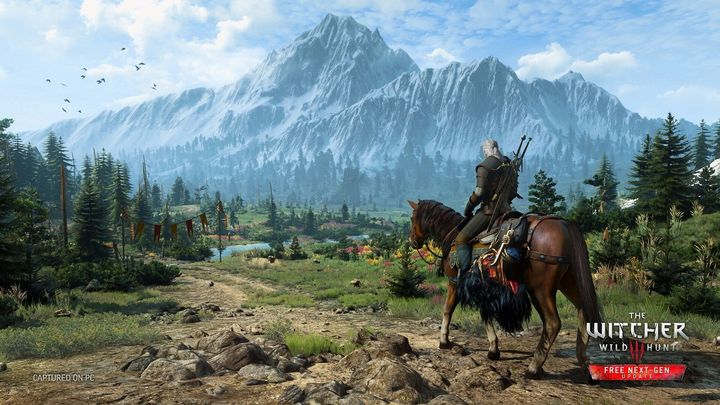 Source: Steam | Wiedźmin 3: Dziki Gon
i
Update
We already know what changes have been introduced by the latest update. They mainly focus on fixing some bugs and improving performance. Those who own the game on Nintendo Switch now have access to additional content, such as a new quest or an alternative look for Jaskier and Nilfgard armor.
The full list of changes introduced by the patch can be found here.
Original news
CD Projekt RED has its hands full with Cyberpunk 2077 and other projects, but that doesn't mean the developer has forgotten about fans of The Witcher 3. We just learned that the game will receive a new update today, which will cover all platforms.
An update for The Witcher 3 is coming
Marcin Momot, who holds the position of global community affairs director at CD Projekt RED, shared on his Twitter profile the news that later today The Witcher 3: Wild Hunt will receive a new update. Importantly, it will apply not only to PC, but also to PlayStation, Xbox and even Nintendo Switch consoles.
For the time being, it is not known what changes will be made to the game. This is what we are expected to find out "later." Players nevertheless write in the comments about their expectations for the patch.
"Will CPU usage be improved?," asks Gert
"I hope the patch will fix the flickering shadows in Toussaint," writes Axii
"Will the patch fix the problem with crashes when using ray tracing?," asks blackspartangaming
Aside from improving stability and fixing some of the bugs, it's unlikely we get any additional content, although with CD Projekt RED you never know. We will soon find out what changes will be made in The Witcher 3.
Finally, it's worth noting that we've had to wait a bit for the new update, as the latest major patch was made available on May 11.