News
video games
18 August 2023, 13:40
Warhammer 40K: Darktide Expects Massive Makeover; Big Step Towards RPG
Warhammer 40,000: Darktide is in for some big changes. The devs are preparing a completely new progression system, which will make the game more like an RPG.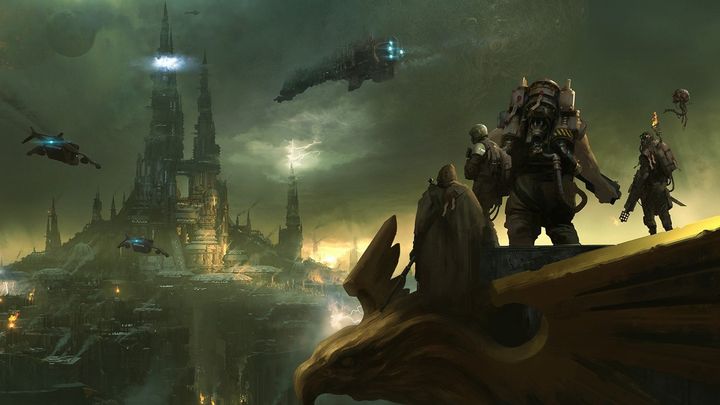 Most of us have already forgotten about last year's Warhammer 40,000: Darktide. However, the game's developers want to remind us of this cooperative shooter and are preparing a major update that will thoroughly refresh many elements of this production.
The patch is scheduled to debut in October this year.
The update will significantly strengthen RPG elements. This is because each class will get a unique ability tree.
This solution will replace the previous progression system, under which every fifth level we chose one perk for our character.
In the new system, the development tree for each class is to have three branches - one will correspond to abilities already known to fans of the game, and the other two will be filled with new enhancements.
This progression system will provide much more freedom of character building and increase the variety of gameplay.
Among the new abilities will be a shield, which Psyker will be able to summon. Ogryn, on the other hand, will receive the option to throw a large rock instead of grenades. It is supposed to regenerate after some time (unlike grenades).
Fatshark started working on this system even before the game's release, but it was not ready for the debut, so its introduction was delayed.
Recall that Warhammer 40,000: Darktide is available only on PC. The game can also be played as part of Game Pass subscription.
Work is also underway on the Xbox Series X/S version. It will most likely be released already with the new progression system implemented.
We wonder if these changes will save the game. Warhammer 40,000: Darktide has clearly failed to meet expectations. On Steam, only 55% of user reviews are positive. Also, the activity results on the website do not impress - yesterday, at the hottest moment of the day, the game was played by 2740 people, which is practically the same number as in the much older Warhammer: Vermintide 2.