Medieval II: Total War - Kingdoms - Third Age v.3.2 - Game mod - Download
The file Third Age v.3.2 is a modification for Medieval II: Total War - Kingdoms, a(n) strategy game. Download for free.
file typeGame mod
file size3871.7 MB
downloads150593
(last 7 days)105
last updateMonday, August 28, 2017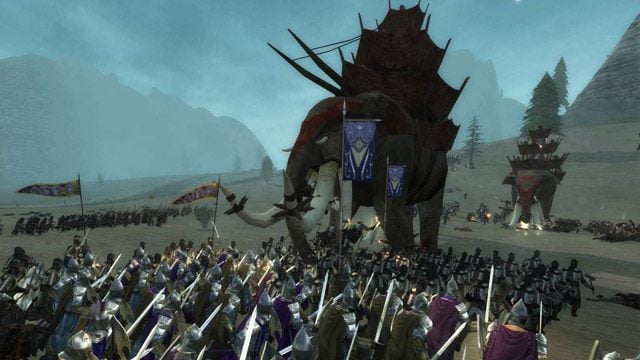 Third Age is a mod for Medieval II: Total War created by A team lead by King Kong. It's a conversion that brings you into the world of Middle-earth.
Features:
~ Play epic and strategically demanding battles with the armies of Middle-earth and their respective heroes
~ An extensive playable campaign map featuring locations taken straight from Middle-earth lore
~ 14 unique factions, including Gondor, Rohan, High and Silvan elves, Dwarves, Eriador, Dale, Arnor, Isengard, Mordor, Rhun, Harad, the Orcs of Gundabad and the Orcs of the Misty Mountains
~ A great variety of units, including many famous creatures like Ents, Mumakil, Trolls, Wargs, Spiders or Sauron himself
~ More than 25 custom settlements and famous locations
There is a lot of more to discover including Improved AI, new sounds, music, movies, custom artwork amoung many other new features...
How to install:the mod has it's own installers.
Last update: Monday, August 28, 2017
Genre: Strategy
File size: 3871.7 MB
see more
Popular files for Medieval II: Total War - Kingdoms