Command & Conquer: Tiberian Sun - Twisted Insurrection v.0.9 - Game mod - Download
The file Twisted Insurrection v.0.9 is a modification for Command & Conquer: Tiberian Sun, a(n) strategy game. Download for free.
file typeGame mod
file size614.2 MB
downloads12515
(last 7 days)5
last updateTuesday, September 21, 2021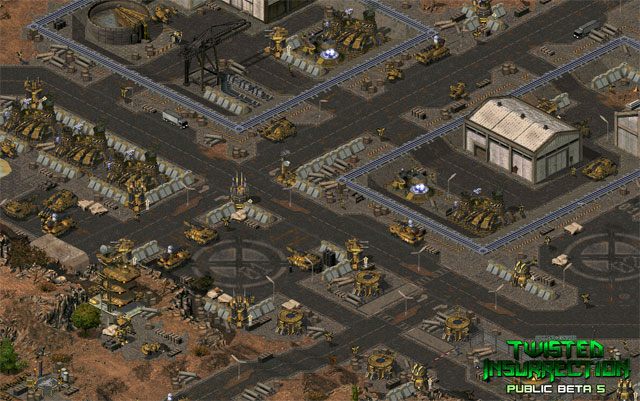 Twisted Insurrection is a mod for Command & Conquer: Tiberian Sun, which was created by Twisten Insurrection Team. It features a completely new in-depth story-line which puts you in an alternate timeline where the Brotherhood of Nod were victorious during the first Tiberian War rather than GDI; After the Brotherhood used the Ion Cannon to destroy an irreplaceable monumental structure, the Global Defense initiative lost all UN support leaving them in total disarray. This is where our story begins.
Along with the complete overhaul and replacing of the original games graphics and having it's own all new soundtrack, Twisted Insurrection brings you all new units, infantry and naval forces to command as either The Brotherhood of Nod or the Global Defense Initiative in both singleplayer and multiplayer missions along with all new structures and base defenses to build as well! The mod also introduces the GloboTech corporation and contains all new campaigns for both GDI and Nod, plus some additional bonus challenge missions and several hidden maps so there is always plenty more to play. TI also features all new game-modes and over 100 multiplayer maps to play either online or in skirmish mode.
Twisted Insurrection is a stand alone modification, meaning you don't need to own Tiberian Sun to play.
Last update: Tuesday, September 21, 2021
Genre: Strategy
File size: 614.2 MB
Files for Command & Conquer: Tiberian Sun