The Elder Scrolls IV: Oblivion - Oblivion Stutter Remover v.4.1.37 - Game mod - Download
The file Oblivion Stutter Remover v.4.1.37 is a modification for The Elder Scrolls IV: Oblivion, a(n) rpg game. Download for free.
file typeGame mod
file size197.1 KB
downloads3140
(last 7 days)8
last updateSaturday, September 3, 2016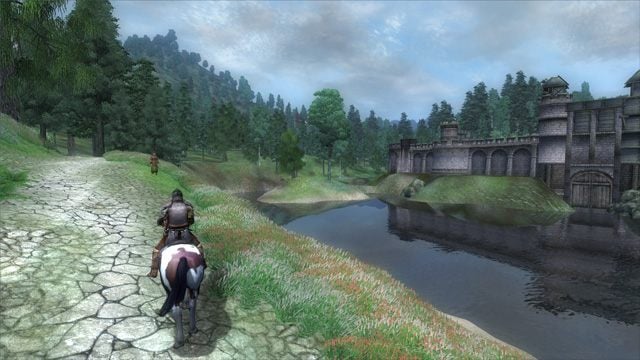 Oblivion Stutter Remover is a mod for The Elder Scrolls IV: Oblivion, created by SkyRanger-1.
Description:
This plugin makes Oblivion not "stutter" as much, and generally feel smoother or perform better. It prevents or mitigates a number of issues related to stuttering and framerates, and can reduce the frequency of stutter related crashes. For more detail, see Section 7: How This Works.
Note however that this is not a substitute for Silent Feet / PyFFI / Oblivion Crash Prevention System / etc. For instance if you get major stuttering because of sound driver or sound hardware issues, this might help but Silent Feet would be likely to help more.
This is compatible with everything except earlier versions of itself. The only caveat is that Streamline (and other mods that monitor FPS) will not be able to accurately measure FPSes outside of the target range set by this plugin (10 to 30 by default). In fact, even FPSes that merely come close to OSR targets may be difficult to measure. In general, there should be at least a 10% margin between any FPS that you want a mod like Streamline to be able to measure and the OSR target. i.e. If OSR FPS targets are 10 to 30, then Streamline FPS min should be at least 11 and Streamline FPS max should be at most 27.
Instructions:
The installation process is:
1.A. If the version of OSR you are installing came as a .zip file, simply drag the "Data" folder from the zip to your Oblivion folder.
1.B. If the version of OSR you are installing did NOT come as a .zip file then you need to place the file sr_Oblivion_Stutter_Remover.dll in to your Oblivion\Data\obse\plugins folder. If you don't have such a folder, create it. If you had an older version of OSR installed, delete its ini file (Data\obse\plugins\sr_Oblivion_Stutter_Remover.ini). If there is no existing OSR ini file then OSR will generate a new ini file with settings appropriate for your version the next time you run Oblivion.
2. [Optional] Customize your OSR settings by adjusting the OSR ini file. For settings you might want to adjust, see section 4. The OSR ini file is Data\obse\plugins\sr_Oblivion_Stutter_Remover.ini
Last update: Saturday, September 3, 2016
Genre: RPG
File size: 197.1 KB
see more
Popular files for The Elder Scrolls IV: Oblivion