The Elder Scrolls V: Skyrim Special Edition - Total Character Makeover v.1.2 - Game mod - Download
The file Total Character Makeover v.1.2 is a modification for The Elder Scrolls V: Skyrim Special Edition, a(n) rpg game. Download for free.
file typeGame mod
file size219.1 MB
downloads12205
(last 7 days)27
last updateMonday, January 22, 2018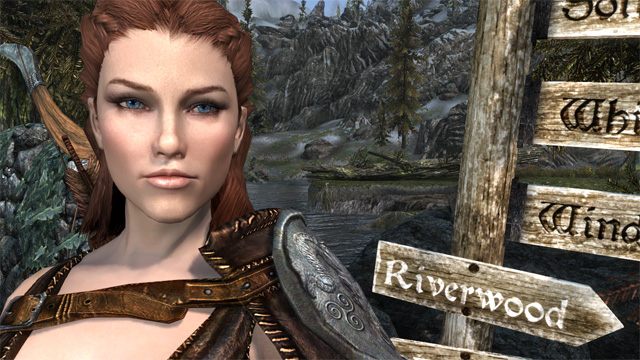 Total Character Makeover is a mod for The Elder Scrolls V: Skyrim Special Edition, created by Scarla.
Description (in author's own words):
I think we can all agree that vanilla Skyrim characters are are not very aesthetically pleasing. It's not just that they're unattractive, it's that they don't look much like people. Thankfully we have an extremely talented modding community who have gone to great lengths to rectify this problem. Total Character Makeover is an attempt to collect this work in one cohesive, easy-to-install compilation.
I've gone through every face and body mod on the Nexus so you don't have to! I compared each individual texture in Photoshop and in the game, and mixed and matched until they looked just right.
MY CRITERIA:
Detailed but performance-friendly textures
A consistent look -- characters look like they all belong in the same game
Improves upon the vanilla look without straying too far from it
WHAT'S INCLUDED:
Improved hand and foot meshes
Complete texture sets for all races
Complete snow elf textures
Complete vampire textures
Improved teeth textures
Eye textures for all races
Eyebrow textures
Beard textures
High resolution makeup, warpaint, dirt, freckles, and scars
WHAT'S NOT INCLUDED
Nude bodies
Hair textures
New hairstyles
New beards
New eye colors
New warpaints or scars
Child meshes/textures
Changes to individual NPCs
To install use Nexus Mod Manager.
Last update: Monday, January 22, 2018
Genre: RPG
File size: 219.1 MB
see more
Popular files for The Elder Scrolls V: Skyrim Special Edition