The Elder Scrolls V: Skyrim Special Edition - Sofia Follower v.2.51 - Game mod - Download
The file Sofia Follower v.2.51 is a modification for The Elder Scrolls V: Skyrim Special Edition, a(n) rpg game. Download for free.
file typeGame mod
file size92.2 MB
downloads5946
(last 7 days)10
last updateSunday, July 24, 2022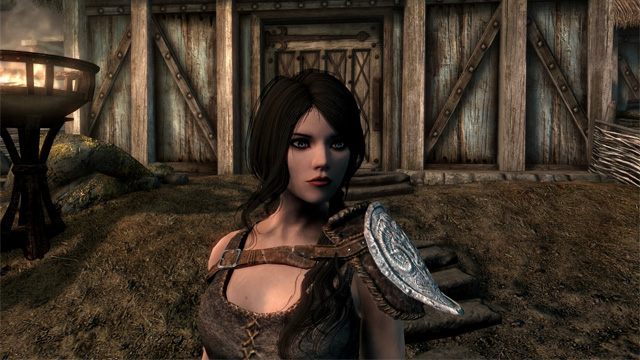 Sofia Follower is a mod for The Elder Scrolls V: Skyrim Special Edition, created by John Jarvis i Christine Slagman.
Description:
Sofia is a humorous and advanced fully voiced follower voiced by the talented Christine Slagman (finalCrystine). Sofia is voiced to the very highest of quality and Christine has a rather extensive list of Skyrim mod credits from Falskaar to Helgen Reborn and Interesting NPCs where she played the loveable Misha amongst others.
Sofia is fully location and quest aware (currently just the main quest and bounty quests) and will comment on the player character and her surroundings. She has her own custom dialogue system which allows for longer and more detailed dialogue.
Sofia is quite an unusual follower. She is tough, witty and just a little bit boastful. She has a strong fondness for the player character but her deliberate attempts to disguise the fact just leads to very awkward conversations especially as she usually says exactly what she thinks. Sofia is a tease and loves to wind people up which doesn't make her very popular with people. Her rebellious spirit and careless attitude often gets her in trouble. Not to mention her constant inappropriate comments which easily offend or embarrass people.
If you give Sofia alcohol as a gift she will drink it and become physically drunk which changes all of her dialogue to also sound drunk. If you ask her to sing she will sing some familiar Skyrim tunes but with the wrong lyrics or her own new songs written by Christine. When you start riding a horse she will summon her own and start riding alongside you. You can also set her personal horse using with a spell. You can also set her dismiss location where she will hang out and do her own thing. If she falls behind then don't worry because she will intelligently spawn behind the player character when out of view. She also has her own storage. She has an MCM menu where you can adjust adjust comment frequency and the catch up feature as well as combat settings.
To install use Nexus Mod Manager.
Last update: Sunday, July 24, 2022
Genre: RPG
File size: 92.2 MB
see more
Popular files for The Elder Scrolls V: Skyrim Special Edition