Operation Flashpoint: Dragon Rising - EGO Engine Upgrade 2017 v.21022017 - Game mod - Download
The file EGO Engine Upgrade 2017 v.21022017 is a modification for Operation Flashpoint: Dragon Rising, a(n) action game. Download for free.
file typeGame mod
file size13.2 KB
last updateWednesday, July 12, 2017
downloads149
downloads (7 days)1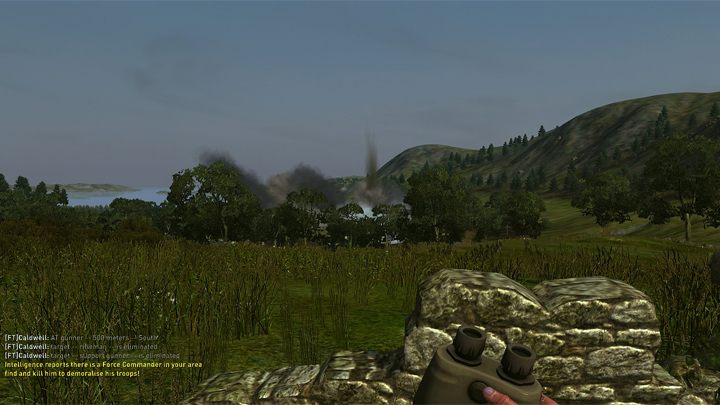 EGO Engine Upgrade 2017 is a mod for Operation Flashpoint: Dragon Rising, created by Templar GFX Modding.
Description:
his set of mods pushes EGO as far as we can take it right now, giving better graphics, more stuff on-screen and all with better performance.
This is done by removing the (now outdated) performance matrix and re-organising the different engine systems across the available CPU threads on your machine (strangely not utilised in the original config)
Additional Aspect Ratio options have been added (these must be manually added to your config file, see the article about it) to help combat the terrible Field of View in the game
Available Aspect Ratios : 1.33333, 1.6666, 1.7777, 1.8, 1.9, 2.0, 2.1, 2.2, 2.35, 2.4 and 4.8 (triple screen)
At 1920x1080 the correct aspect ratio is 1.6666, however I have found 1.8 (the default included setup) or even 1.9 will give a good boost to your FOV without degrading the shape of objects too heavily.
Cinematic Mode simply puts the game into the same resolution and aspect ratio used by the cinema, which is 1920x817 at an aspect ratio of 2.35. This gives a solid aspect correct FOV of about 78 degrees.
If you wish to try this, a config file is included in the My Documents\My Games\OFDR\hardwaresettings\ folder
Installation :
Copy the Data and Data_win folders into your games installation. Replace any files requested
Copy the contents of My Documents into your My Documents. Replace any files requested
Report problems with download to support@gamepressure.com