Hexen: Beyond Heretic - Dark Realms v.3.1 - Game mod - Download
The file Dark Realms v.3.1 is a modification for Hexen: Beyond Heretic, a(n) action game. Download for free.
file typeGame mod
file size4.3 MB
last updateFriday, June 7, 2019
downloads193
downloads (7 days)2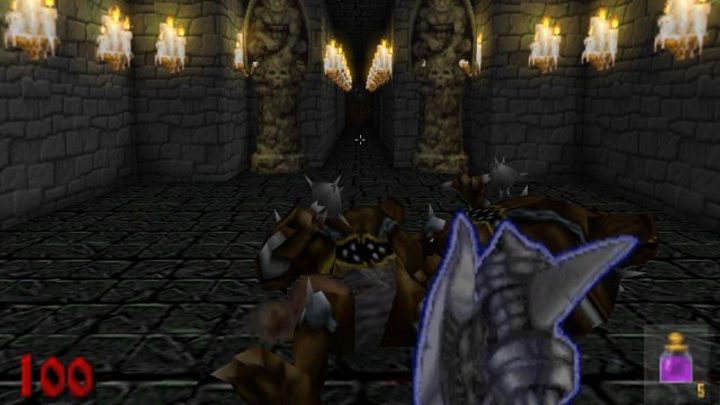 Dark Realms is a mod for Hexen: Beyond Heretic, created by Angelic_Anchovies.
Description:
Combining the aura of Stonekeep with the critical thinking of Zork and the magic of Strife, Dark Realms is sure to please any die hard Hexen fans with a sweet spot for puzzles and quests in a role playing environment. Set in a post-apocalyptic world of devastation and scorched earth, you are, to your knowledge, the last human alive on this planet. Your mission, at first, is simple: avenge your species and obliterate the evil dudes! But, as you quickly learn, the MOD becomes far more involved and complex as you journey deeper into the heart of Dark Realms. This is no dungeon hack - it's a flat out revolution in the long obsolete Doom engine! Curently, DR has 16 levels, divided into 3 hubs. It also has 3 different endings, depending on how you choose to play. Gameplay in this mod is open-ended and non-linear.
To run this mod use GZDoom.
see more
Popular files for Hexen: Beyond Heretic