Hexen: Beyond Heretic - Nadir - Game mod - Download
The file Nadir is a modification for Hexen: Beyond Heretic, a(n) action game. Download for free.
file typeGame mod
file size4.3 MB
last updateSunday, April 02, 2017
downloads173
downloads (7 days)1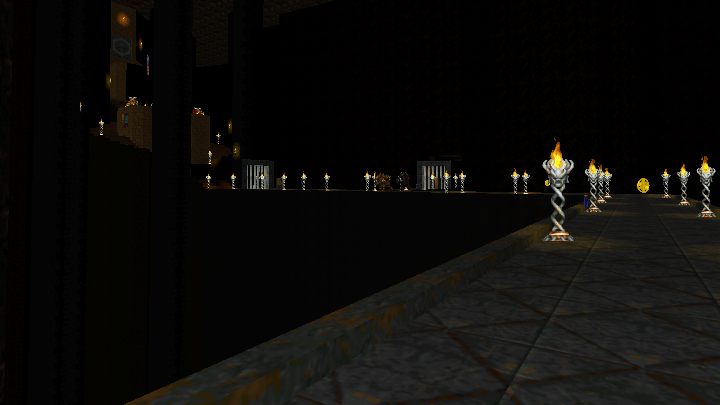 Nadir is a mod for Hexen: Beyond Heretic, created by Otsego.
Description:
The Nadir is a short three-level hub for Hexen, using a few GZDoom features, notably 3D floors. A sorcerer known as the Reanimator is creating a legion of monsters and you are the one to put an end to his plot. To go reach him, you will have to explore a network of impossibly large caverns, find the keys, defeat the Reanimator's Heresiarch lieutenant, go through his castle, and fight him in his temple.
The bad guy's minions include a few monsters from the Realm 667 bestiary, notably the Demon Eclipse death knights which must be fought in close quarters (using the porkelators against them when they have their shield down is a good idea) and evil knights which clash badly with the rest of the graphics with their sprites taken from Dungeon Keeper. To fight them and the rest, you will be able to use two additional weapons, a staff and a crossbow, which have their own ammo pools. The staff uses purple mana and is slow, but devastating as long as it is charged. When out of mana, it can still be used, but is mostly pointless as it will not have any advantage over the sapphire wand, mace of contrition or spiked gauntlets you started with. The crossbow uses magical arrows. Contrarily to the Heretic weapon from which it is derived, it throws only one projectile, but it is faster and more efficient — you can often gib ettins with it.
To run this mod you will need GZDoom.
Report problems with download to support@gamepressure.com