The Lord of the Rings: The Battle for Middle-Earth - Return of Shadow v.17072017 - Game mod - Download
The file Return of Shadow v.17072017 is a modification for The Lord of the Rings: The Battle for Middle-Earth, a(n) strategy game. Download for free.
file typeGame mod
file size3181.3 MB
last updateFriday, July 28, 2017
downloads738
downloads (7 days)72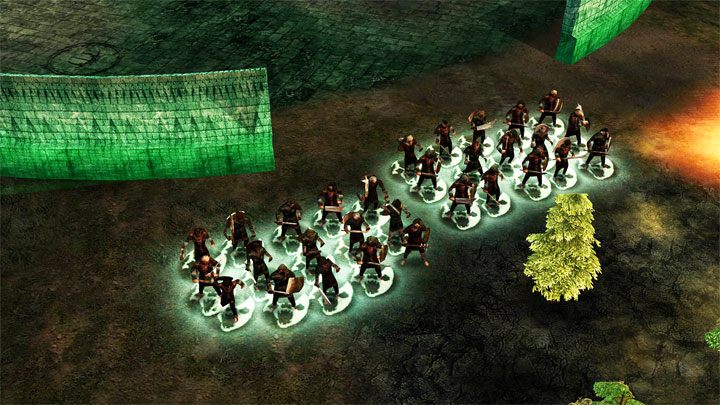 Return of Shadow is a mod for The Lord of the Rings: The Battle for Middle-Earth, created by Radspakr.
Description:
Play as one of 10 Factions of Middle-Earth with more to come, fight in huge battles with new and familiar heroes. The Elves, Dwarves and Men must fight together against the forces of Darkness and drive them back to the shadow. Will you fight with the Elves of Lorien or Rivendell, the valiant Men of Rohan and Gondor, the mighty Dwarves of Erebor or will you crush the Free People with might of Mordor or take it for yourself with Isengard or Dunland? The fate of Middle-Earth is in your hands
Features:
New Factions
16 Factions are being made for Return of Shadow as of the current version 10 have been released.
Each faction is unique and designed to make best use of the faction's culture while offering unique game play mechanics and ideas.
New Maps
New Maps
Over 100 new maps are in Return of Shadow covering just about every corner of Middle-Earth.
From the arid lands of Rhun to the snow capped peaks of Caradhras of the Misty Mountains.
New Mechanics
New Mechanics
A core feature of Return of Shadow is the many new mechanics like the War Upgrades that let you upgrade your heroes, units and structures in new ways.
Expanding CPL allows you expand the limits of your army with each new base you take and when you recruit your faction's leader.
Specialisations some factions have new upgrades that can change the way you play a faction unlocking exclusive units and heroes or focusing on a strategy.
Bigger Battles
Bigger Battles
Battles will be bigger than ever before with expanded Battalion sizes, higher starting Command Point Limit and the new Expanding CPL system.
New Heroes
New Heroes
New heroes join the fray for every faction bringing new strategic options to table with all kinds of unique abilities.
New Unit types
New Unit Types
All kinds of new unit types have been added like the Lorien Wardens a peltast unit, or the powerful Elites, Axemen, Shieldbearers and Support units like the Lightbearer.
Campaign
Updated Campaign
The campaign is being updated over time to add in new units and new scenarios and taking advantage of the bigger battle sizes.
Outposts
Outposts and Watchtowers
Outposts have been improved upon with Outposts now with 3 Defence plots and counting toward the Expanding CPL system and for most factions these are the sole source of Siege Weapons making controlling Outposts vital in a siege battle.
The new Watchtower plots allow you to build a Watchtower that will provide vision over an area and defend key points as well as providing a Territory bonus to External economy buildings in the area.
Spells
Expanded Spells
You'll have access to more spells than ever with the Spell Store expanding from 8 to 12 spells and with rebalanced spell costs and new types of spells.
Updated Visuals
Updated Visuals
A huge amount of visual upgrades have been made with just about every unit or hero getting a visual upgrade.
Walls are now taller as are Siege and Monsters, many new mapping assets have been added to improve the look of the game. Snow maps with Snow covered buildings.
The Shader add on further improves the look of the game giving it more visual fidelity and making the game really pop.
Rebalance
Rebalance
Because of the huge amount of changes in the mod the game is completely rebalanced.
With damage, costs and command points adjusted all over.
Mod offers an installer.
Report problems with download to support@gamepressure.com